The death of beloved actor Robin Williams is shining a light on the issue of suicide.
The "Mrs. Doubtfire" star was found dead in his Northern California home Monday. He had apparently hanged himself, according to the Marin County Sheriff's Office.
San Diego-area psychiatrist Clark Smith, M.D. said the average person may not get help for depression because of the time and resources needed to treat it.
But Williams' death begs the question, how could someone with fame and fortune commit suicide?
"Particularly a person who's powerful and in control of their lives, seems to have it all together -- it's very hard to tell that person, 'no, you don't have it all together,'" Smith said.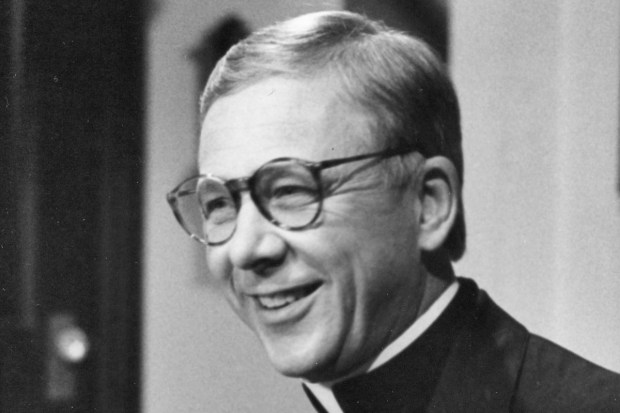 In Memoriam: William Christopher
Williams spoke openly about his struggle with alcoholism. He was suffering from depression in recent months, according to a statement from his spokesperson.
Dr. Smith said depression can be hard to diagnose, especially when drugs and alcohol are involved.
"It looks like an addiction problem, and you miss the depression," he explained.
In the past 24 hours, millions of people have shared sympathy for Williams on social media. One popular post shows the blue genie from "Aladdin," voiced by Williams, with the caption, "Genie, you're free."
Keeping it a secret is what kills people when it comes to depression.Clark Smith, M.D., San Diego psychiatrist
Depicting suicide as liberating or uplifting sends the wrong message, said Bonnie Bear with the group Survivors of Suicide Loss. Bear's husband committed suicide 12 years ago.
"When you have something like this happening to a public figure who is so well loved, we can think of it as romanticizing suicide. [Suicide] is a way for him to get rid of his pain," Bear said.
Both Bear and Clark talked about suicide contagion, the idea that a highly publicized suicide will push someone with suicidal ideations over the edge.
"Especially for young people, it gives them the idea that this is a great thing to do," Bear said.
"They're not even thinking about the fact that they won't come back to life," she said.
Still, both of these advocates hope the attention around Williams' death will help change public attitudes toward suicide. Many people don't seek treatment because of the stigma attached to it.
"Talk about suicide like we talk about heart attacks. A heart attack can kill us, a suicide or severe depression can kill us. Both are treatable, and there's no reason to keep it a secret," Clark said.
"Keeping it a secret is what kills people when it comes to depression," he added.
ADDITIONAL RESOURCES
San Diego Crisis Hotline: 1-888-724-7240

How to Recognize Suicide Warning Signs
Survivors of Suicide Loss San Diego
Published at 6:30 PM PDT on Aug 12, 2014 | Updated at 7:43 PM PDT on Aug 12, 2014