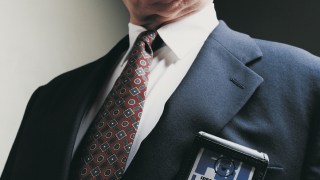 A Valley Center man was named in a federal indictment unsealed Tuesday alleging a multi-million dollar money laundering and stock manipulation scheme.
Harold Bailey Gallison II, 57, was one of nine defendants accused of running a "pump-and-dump" scheme designed to inflate the price of a common stock before selling it for a profit.
The other defendants live in Miami, Costa Rica, Las Vegas and New York.
According to investigators with the Federal Bureau of Investigations and the Securities Exchange Commission, Gallison allegedly controlled an offshore brokerage and money laundering platform called "Moneyline" that was used in the scheme.
The defendants are accused of using phone lines and instant messaging systems that were proprietary and operated off of U.S. servers to avoid wiretaps by federal authorities.
The indictment unsealed Tuesday in Virginia alleged the scheme generated $6.5 million.
Gallison faces two counts of conspiracy to commit wire fraud, two counts of securities fraud and one count of conspiracy to commit money laundering.
The defendants are presumed innocent until and unless proven guilty.