The U.S. Border Patrol will begin wearing cameras this year at its training academy, a test to see if the technology should be used in the field to blunt criticism about agents' use of force.
Immigration and human rights activists have long demanded that U.S. Customs and Border Protection outfit their personnel with cameras to avoid controversial incidents like the one in 2010 in San Ysidro, south of San Diego.
A witness videotaped the encounter between Anastasio Rojas and Border Patrol agents that ended in Rojas' death. The incident is still unresolved four years later.
Caught on Camera: Border Struggle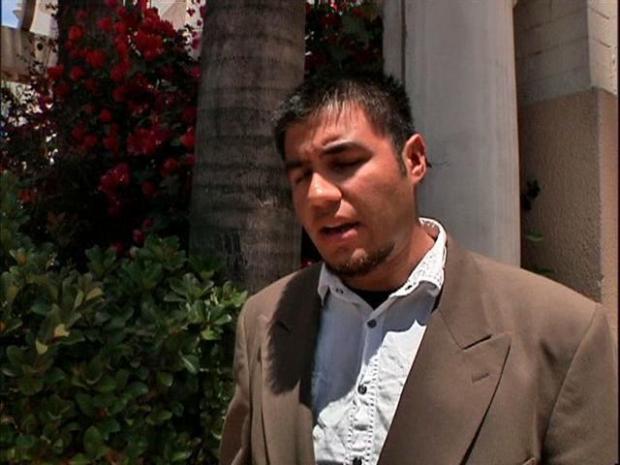 Earlier this year, Rojas' family demanded not only better training but the use of body cameras worn by all Border Patrol agents.
Family Wants Justice in Border Patrol Death
CBP Commissioner R. Gil Kerlikowske announced the plans Tuesday.
"There are some complicated issues around privacy, when is the camera turned off, when is the camera turned on when you're interviewing a juvenile or a person who's a victim of domestic violence, all of those things have to be worked out under federal rules, but also the technology," he told NBC News.
Testing will occur at the Border Patrol academy in Artesia, New Mexico and will include a number of different units.
Kerlikowske didn't say how many cameras were bought or discuss when or whether they would be introduced to any of the roughly 21,000 agents in the field.
Top Bizarre Border Busts of 2013
The move is likely to meet opposition from the National Border Patrol Council, the union representing more than 17,000 agents. Its leadership has said cameras would be expensive and may cause agents to hesitate when their lives are threatened.
A representative for San Diego-based agents told NBC 7 the decision is a double-edged sword that could potentially place an agent in danger.
The union released a statement that said in part, "Use of force, depending on the situation, can be fluid and dynamic where seconds could make the difference."
Pedro Rios with the American Friends Service Committee said the news is welcome for human-rights activists.
"The sooner we have them on the agents the better. The better we're able to assure that there's greater accountability for how they operate in the field and ensure the protection of everyone is a priority in this case," Rio said.