Two graduates from Cathedral Catholic High School in Carmel Valley were killed Monday night in a car collision just south of Bishop on US 395, according to the California Highway Patrol.

Amanda Post and Natalie Nield were killed in the accident, according to the Cathedral Catholic High School website. The highway patrol has yet to release the name of the two victims.
The SUV was traveling back to San Diego from a high-altitude training camp in Mammoth, when it veered into oncoming traffic colliding with a van, officers said. According to the highway patrol, there were five passengers inside the SUV when the accident occurred.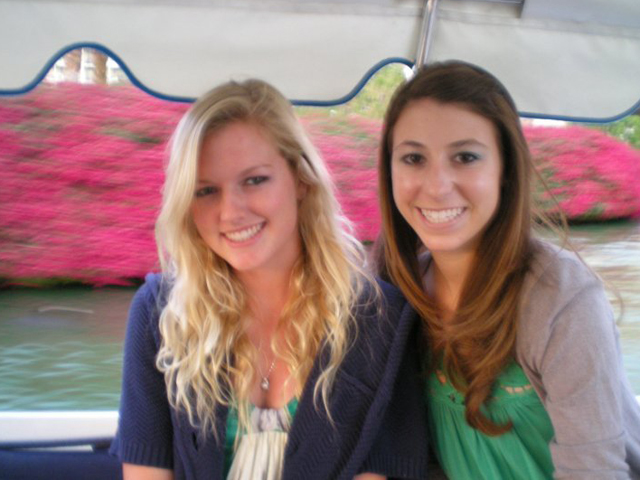 The driver of the van was also killed in the accident, officers said.
The California Highway Patrol have identified Drew Delis, 22, and Derik Thomas, 19, both from Encinitas, as passengers inside the SUV. Both men survived the crash and were transported to local hospitals with major injuries.
The van was part of a three-van caravan from California Baptist University traveling up to the same camp, according to reports from the Los Angeles Times. Twelve people riding in the Cal Baptist van were injured.
Reportedly, the group from San Diego was training together to learn to become assistant coaches, a source close to the group said. They had apparently traveled to Mammoth, as part of their training activities.
Delis is a senior at USD and plays on their Men's Soccer team.
Before he graduated from CCHS, Thomas was captain of the high school football team and was chosen to play football for Occidental College in the fall, the source said.
Post was an honor roll student and standout athlete at Cathedral. Post was recently placed on the 2010 Spring All-CIF Track and Field team.
Published at 12:32 PM PDT on Aug 10, 2010 | Updated at 8:43 PM PDT on Aug 10, 2010