The young woman pulled out of the water over the weekend is fighting hard, an official says.
We're learning more about the teen who was pulled from the water at Torrey Pines State Beach and about her progress at the hospital.
Jessica Eung is officially listed in critical condition in La Jolla at Scripps Memorial Hospital's intensive care unit, but across town at Grossmont College her friends are receiving messages of hope.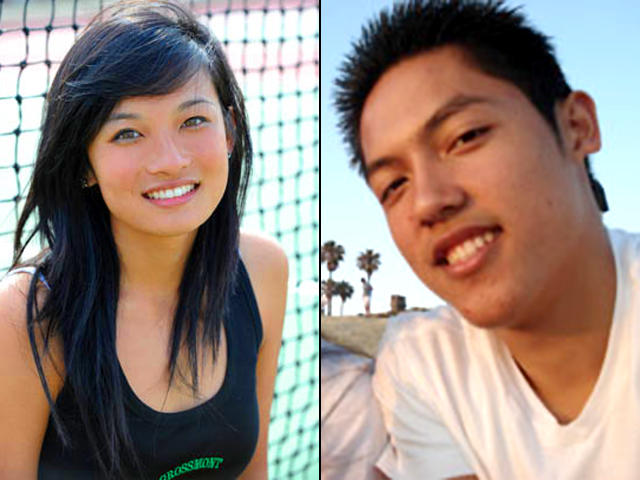 "Each day -- yesterday better than Sunday, today better than yesterday -- she is improving, and that's what we want to hear: That she's improving, fighting and going to make it through this," said Grossmont College Athletic Director Jim Spillers.
Spillers said Eung -- a freshman and member of the tennis team -- is the focus of the department's thoughts and prayers. The team's scheduled match on Tuesday was canceled to give the coach and players more time to rally around Jessica.

The 19-year-old was pulled from the water by a lifeguard after she was sucked out into the ocean by a rip current. Her boyfriend, 18-year-old Troy Le, went after her even though he didn't know how to swim, either. He was last seen pushing a boogie board in her direction.
"Troy Le is a hero, Troy Le is a hero," Spillers said. "I'm just hoping Jessica pulls through this, and Troy is remembered as being heroic in this."
Le is presumed dead. His body has still not been found.
Published at 3:36 PM PDT on Mar 23, 2010 | Updated at 9:18 PM PDT on Mar 23, 2010