San Diego police officers were involved in a shooting on Labor Day, according to officials.
The San Diego Police Department's Street Gang Unit to a report of possible gang members standing in the 4600-block of Hartley Street in Chollas View around 10 p.m. on Monday. A suspect then stepped into the street, from behind a parked car and began shooting at two plain clothes officers in an undercover police car.
One of the officers fired back, as did another in a nearby marked car. The suspect then ran westbound from the scene after shooting at the officers. Four bullet holes could be seen in the officer's undercover vehicle.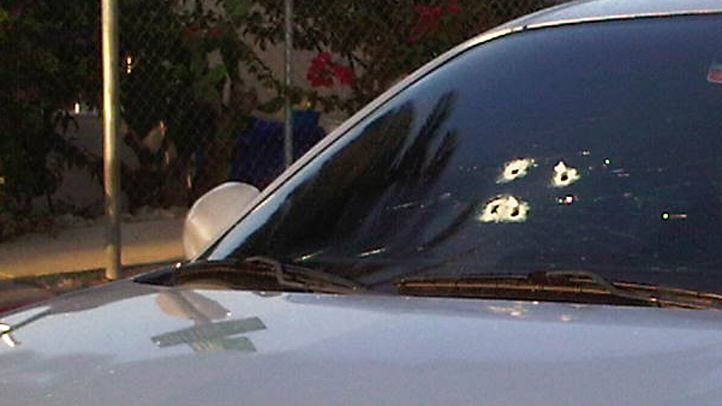 The officers were not injured in the shooting, according to SDPD. Both officers involved in the incident are seven and 10 year veterans of the department.

The suspect is described as a man wearing a blue shirt and blue pants. Officers and a helicopter unit was used to search for the man Monday night.
A specific house is being looked at by investigators at 4596 Hartley St. A man who was inside that house was evacuated and stood in the street wearing only his underwear.
Police blocked off an area of the street for the investigation, and families were not allowed into their homes for a few hours. As of 7:30 a.m., two blocks are still blocked off to the media including the 500-block of 47th Street and the 4600-block of Hartley Street.
Anyone with information is encourage to call police.
Follow NBC7 for the latest news, weather, and events:iPad App | iPhone App | Android App | Facebook| Twitter | Google+ | Instagram | RSS | Text Alerts | Email Alerts
Published at 6:28 AM PDT on Sep 4, 2012 | Updated at 1:49 PM PDT on Sep 4, 2012