San Diego veterans are being encouraged to share their personal stories as part of a national project.
StoryCorps is a non-profit organization that records interviews with Americans from all walks of life. The full 40-minute interviews are archived in the Library of Congress. Some of the interviews are turned into shorter stories for NPR.
From now until June 22, StoryCorps' mobile studio will parked aboard the USS Midway Museum. Local veterans, especially those who served in Iraq and Afghanistan, are being asked to do interviews.
"These stories, once shared in a very personal way, will live on forever," said John Decker, Director of Programming at KPBS, San Diego's NPR affiliate.
Something unique about the project: The veterans won't be interviewed by reporters, but by their own friends and family members.
"For them, regardless if you carried a gun or drove a truck, you were gone," Decker said. "There was this very real disconnect between you and your family and a very powerful, emotional return home to share."
Korean War veteran Bob Baker recorded one of the first interviews.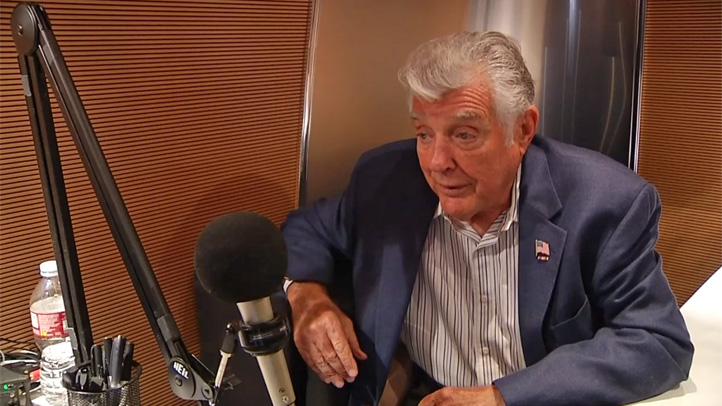 "I enjoyed doing it because 'The Forgotten War' I want to make remembered best I can," Baker said.
Baker said he was almost injured or killed nine times in Korea.
"I promised God if I escaped this particular Outpost Harry battle, I'd never forget what he allowed me to do," he said.
Both Baker and Decker encourage all veterans to do an interview, even if they feel their service wasn't significant.
"You're a real person who had a real experience that was part of this larger thing" Decker said.
"Tell the story best you can," Baker said. "It's worth getting out."
Veterans can reserve an interview time slot online or by calling 800-850-4406. Participants will also receive free admission to the USS Midway Museum. A facilitator is available if a veteran doesn't have a loved one to conduct the interview.