A tentative settlement has been reached in the civil lawsuit filed by an alleged victim of a former San Diego Police Officer convicted of multiple sex crimes committed while on duty and in uniform.
NBC 7 obtained court documents signed Wednesday indicating a tentative agreement has been reached between the woman, identified only as Jane Doe, and the City of San Diego.
Trial had been set to begin August 12 in Jane Doe's civil suit regarding the traffic stop with former San Diego Police Officer Anthony Arevalos in March 2011.
"The parties have tentatively reached a settlement, and there are some things to be finalized. We will be jointly making a statement later," a spokesperson for the plaintiff's attorneys told NBC 7.
Former SDPD Officer Anthony Arevalos Sex Assault Case in Images
Arevalos was convicted of eight counts of sexual battery, assault and asking for bribes.
Prosecutors had said a routine traffic stop involving "Jane Doe" turned into a sexual assault when then-Officer Arevalos suggested the two of them go into a nearby convenience store bathroom.
The two entered the restroom with the agreement that she would give him her panties, and in exchange he would not charge her for a DUI, prosecutors said.
Preview of Trial Against Former SDPD Officer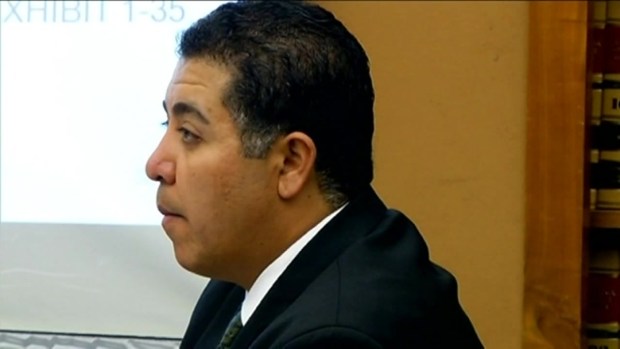 Once inside, the victim said, Arevalos touched and rubbed her genitals. A Superior Court judge threw out two criminal counts involving that allegation, however, because of how evidence was shared between legal teams.
The evidence was ruled to still be relevant to the civil case, however.
No details on the agreement were released.
Unless one side decides against the settlement agreement, a hearing is scheduled for Nov. 4 to discuss terms.
Published at 2:34 PM PDT on Jul 31, 2014 | Updated at 7:25 PM PDT on Jul 31, 2014