A retired San Diego deputy who led search efforts on some of the county's most high-profile cases has died after battling an aggressive form of brain cancer.

Don Parker had been with the San Diego County Sheriff's Department (SDSO) for 25 years when he was diagnosed with the disease last May.
On Wednesday, his wife, Missy Parker, posted a heartbreaking message on Facebook announcing Parker's passing.
"You said that if you could have a superpower it would be the ability to fly...you are free now to fly wherever you'd like...I just wish I was with you," the social media post read. "RIP my husband. I will love you forever Don. 2/14/18."
The SDSO released a brief statement about Parker's death, saying they will find a way to honor his legacy and dedication to the department.
"The Sheriff and our entire department has Don Parker's family in our thoughts and prayers during this difficult time. We will work with Mrs. Parker in regards to how to honor his life," the SDSO said.
Parker had been diagnosed with glioblastoma, a life-threatening, cancerous brain tumor. Due to the severity, 10 to 30 percent of the tumor could not be removed. For the past nine months, the deputy had been undergoing radiation and chemotherapy treatments.
Fundraiser Held for Retired Deputy with Cancer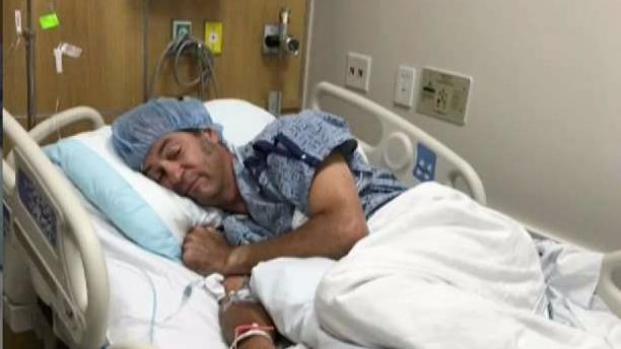 At the time of his diagnosis last year, his family was told Parker would have between 14 and 16 months to live. Parker was eventually placed in hospice care.
On Tuesday, his wife, Missy Parker, posted an update to an online fundraising page called Don Parker vs. Brain Cancer, sharing that her husband was living his final hours.
"The hospice has given us an estimate of 24 to 48 hours. First it was weeks...now hours. How can I even begin to describe how we are feeling here...besides devastated...broken-hearted...empty," the update read. "Don is not going easily...he has put up a fight, typical because he's a stubborn man."
Missy also said it pained her to see her husband suffering and asked his loved ones to pray and "ask God to let Don be free."
The community has been rallying around the Parker family since his diagnosis, donating funds to help his family cover mounting medical bills and other expenses. The family's GoFundMe page, as of Wednesday, had raised more than $92,000 over the course of nine months.
During Parker's quarter-century with SDSO, he spent eight years leading the department's Search and Rescue team, coordinating efforts for some of San Diego's most jarring cases including the searches for teenagers Chelsea King and Amber Dubois.