A Riverside County high school vice principal, accused of having sex with three teenage students, is the wife of an El Cajon police lieutenant NBC 7 has learned.
Erin Henton, 45, the vice principal of Tahquitz High School, is being held on $1 million bail.
Henton is accused of having a six-month sexual relationship with three male students, all under the age of 18, authorities said.
Lt. Tim Henton of El Cajon police is her estranged husband a source told NBC 7. The source alleges that Lt. Henton left his wife after the allegations surfaced.
An El Cajon police spokesperson confirmed Lt. Henton, pictured right in an archive interview with NBC 7, is going through a divorce. She said a statement would be forthcoming.
Court documents show the couple filed for divorce on Feb. 26.
On March 8, a parent of one of the alleged victims came forward after discovering the suspected sexual relationship, according to Hemet police detectives.
The school district put Henton on paid administrative during the investigation. During that time, detectives said they found two more victims.
Henton was arrested April 3 on suspicion of sexual battery, oral copulation, and abnormal sexual interest in children, according to the Hemet Police Department.
Henton also allegedly exchanged "improper, illegal" images with the boys via text message, said Lt. Duane Wisehart.
Police do not believe the alleged encounters happened on campus.
Henton has two daughters with connections to the high school where her alleged victims attend.
One of her daughters used to be a tutor there, and the other is currently a student.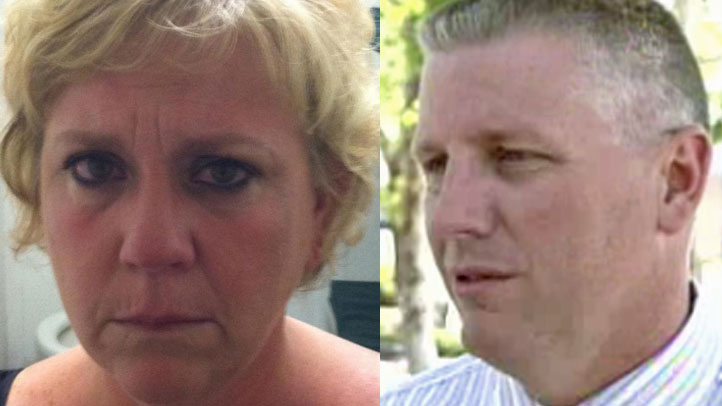 Published at 2:03 PM PDT on Apr 5, 2013 | Updated at 10:52 AM PDT on Apr 6, 2013