Three puppies were rescued from a Logan Heights house fire on Tuesday night, according to officials.
At around 7:30 p.m. yesterday, firefighters received the call about a blaze on the 100 block of Evans Street. The resident left a stove burning when he walked out of his home and when he came back the house was on fire, according to authorities.
The resident was able to knock down the flames alone, but he did not know the attic was also burning, which is where his four 5-day-old puppies were living.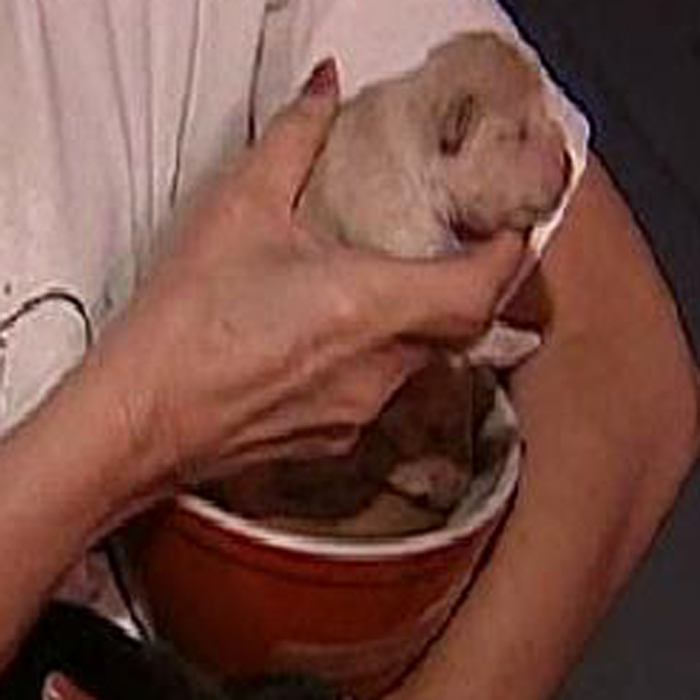 Firefighters and neighbors rescued most of the small pups, but one died in the fire. Neighbors held the puppies in a cereal bowl after they were rescued.
No people were injured during the incident.
The Red Cross is providing shelter for the resident, who is coping with the loss of the puppy claimed by the fire.

Keep up to date on breaking news: Download our improved iPhone app, follow us on Twitter @nbcsandiego, fan us on Facebook, sign up for our breaking news e-mail alerts or text SDBREAKING to 622339 to receive text messages for local breaking news. (For more info, text HELP. To end, text STOP. Message and data rates may apply.)
Published at 10:16 AM PDT on Apr 18, 2012 | Updated at 2:25 PM PDT on Apr 18, 2012