Authorities responded Tuesday to a grenade brought to a police substation in Skyline.
Someone turned the grenade in at the San Diego Police Department's South Eastern Division substation in the 7000 block of Skyline Drive, according to the fire department.
Police later learned that a man was going through his father's belongings and found the grenade. The grenade, pictured below, was from World War II and was used only for practice.
The substation was cleared while bomb experts investigated. Shortly after, the bomb squad gave the substation the all clear.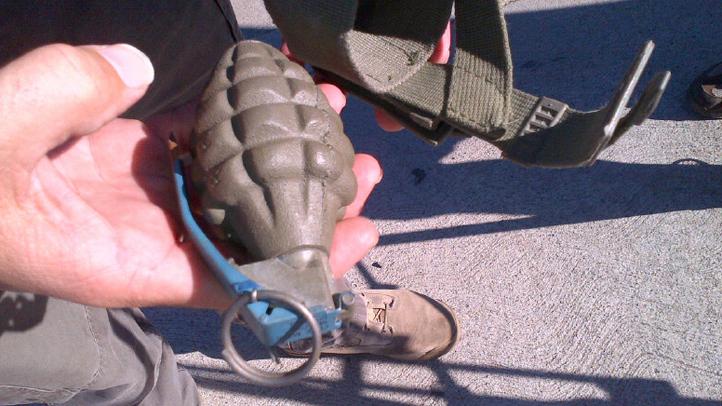 Published at 1:41 PM PDT on Oct 16, 2012 | Updated at 7:58 PM PDT on Oct 16, 2012