Family members have identified the San Diego man who was shot and killed outside a National City restaurant while attending a World Cup viewing party Tuesday evening.
According to loved ones, Josue Crook, 36, died from injuries sustained in a shooting outside the Rincon Del Mar restaurant at 324 Highland Avenue. As of Wednesday morning, his killer remained at large.
Crook's family members, who didn't want to speak on camera, told NBC 7 that Crook was active at Cornerstone Church of San Diego, giving sermons there on occasion. A family friend said the devout church man was "loved by many" and "touched many lives."
Crook's family said he was watching the Mexico-Brazil World Cup game with friends at Rincon Del Mar, enjoying the afternoon, when violence struck. They believe he was simply at the wrong place at the wrong time.
Family members said Crook wasn't a violent or aggressive person. The family has set up a memorial fund and an "In Memory of Josue Crook" Facebook page in honor of the victim.
A neighbor who has lived near Crook for 17 years said she was in utter shock over his shooting and can't believe someone would do this to him.
"I'm going to miss seeing him every morning," said neighbor Maryann Rodriguez, holding back tears.
"My heart goes out to his family because he was such a loving man, and he didn't deserve this. He didn't deserve this at all," she added.
National City police were called to investigate reports of gunfire outside the restaurant on Tuesday around 5:40 p.m. When officers arrived on scene, they discovered Crook suffering from several critical gunshot wounds. He was taken to UCSD Medical Center and succumbed to his injuries a short time later.
The suspect or suspects responsible for the deadly shooting were not immediately located.
Investigators said the violence stemmed from an argument that began inside the Rincon Del Mar restaurant. The fight spilled into the street and Crook was shot outside, about 30 feet away from the business. The restaurant had been hosting a World Cup celebration at the time, though it's unclear if the fight had anything to do with the soccer game.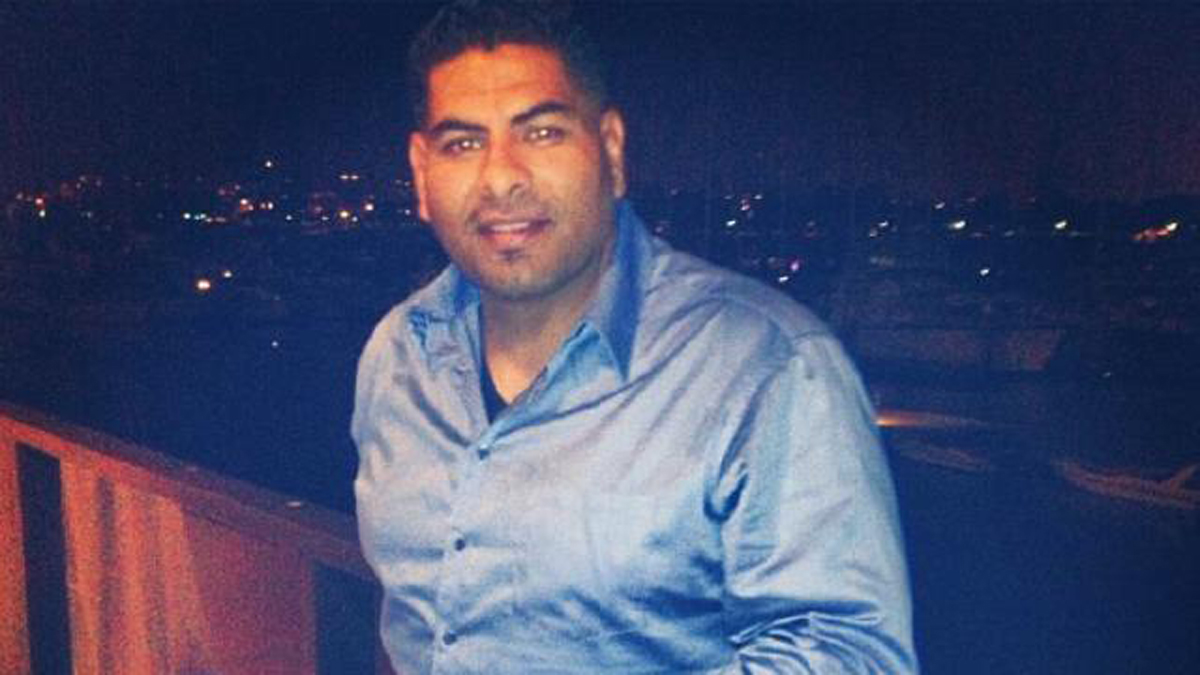 The Rincon Del Mar restaurant addressed the incident on its Facebook page Tuesday night, posting: "We are glad everyone inside is OK and we are in disbelief just like all of you."
The restaurant manager spoke with NBC 7 on Wednesday morning and said Rincon Del Mar would remain closed for the day out of respect for the victim. The manager said the victim was a longtime patron who visited the restaurant several times a week.
NBC 7 spoke with two of Crook's friends who visited the site of the fatal shooting Wednesday. They said a prayer, lit a candle and left behind flowers and a bible to pay tribute to their slain friend.
Joshua Rodriguez said he grew up with Crook, who was like a brother to him.
Rodriguez said Crook was a man of God who always carried a bible and enjoyed preaching the gospel. He said Crook worked in construction and had his own mechanic shop in Chula Vista. Rodriguez said Crook leaves behind four children, including three girls and one boy.
The friend said Crook was trying to break up a random fight at the restaurant when he got caught in the crossfire. Rodriguez said that was in Crook's character, trying to help until the very end.
A pastor at Cornerstone Church also briefly spoke with NBC 7 and said the church will likely arrange a memorial service for Crook with his family, but plans have not been set yet.
The National City Police Department said the investigation is ongoing, and anyone with information should contact the NCPD Communications Center at (619) 336-4411, ext. 0.