A professional Mixed Martial Arts fighter accused of brutally beating his girlfriend and evading authorities was arrested at a Southern California hotel Friday, officials confirmed.
Jonathan "War Machine" Koppenhaver was taken into custody by police and U.S. Marshals at the Extended Stay America Hotel on Stearns Street in Simi Valley, Calif., at 1:45 p.m., the Simi Valley Police Department confirmed.
Koppenhaver is a former resident of Simi Valley, so the U.S. Marshals investigation had been focused on the area, officials said.
Police said he was arrested without incident for a warrant out of Nevada. He was transported to the Ventura County Jail after the week-long manhunt.
2010: Video of War Machine Brawl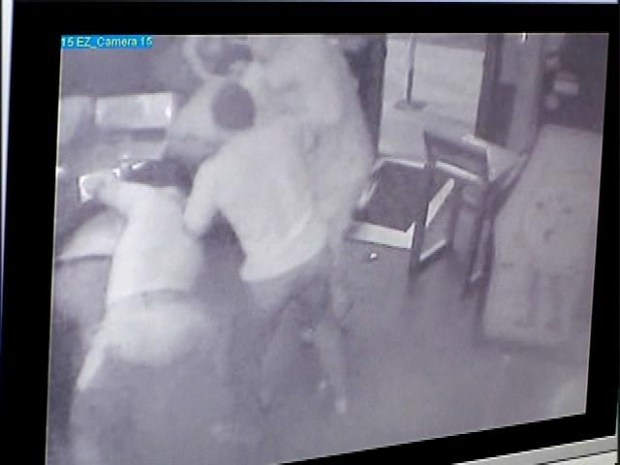 Over the past week, the search for Koppenhaver has also zeroed in on San Diego County.
The MMA fighter used to train and teach at Undisputed Gym the downtown area before moving to Las Vegas last year.
Koppenhaver had a reputation for fighting outside the ring.
In July 2010, he pleaded guilty to assaulting a female bartender and bouncer at two bars in San Diego's Pacific Beach neighborhood. The incident was caught on surveillance tape and the fighter received three years of probation, along with a warning not to reoffend.
Now, Koppenhaver is accused of violently assaulting and torturing his girlfriend, adult film star Christy Mack.
Mack claims Koppenhaver beat her on Aug. 8, leaving her with 18 broken bones in her face, a fractured rib and a ruptured liver. She has publicly shared photographs of the attack on Twitter.
Koppenhaver is facing charges of battery, strangulation, gross lewdness and assault in connection with the incident. The search for him was led by U.S. Marshals, with agencies in other cities, including San Diego, also assisting as needed.
Former UFC Fighter Has Been in Trouble Before: Lawyer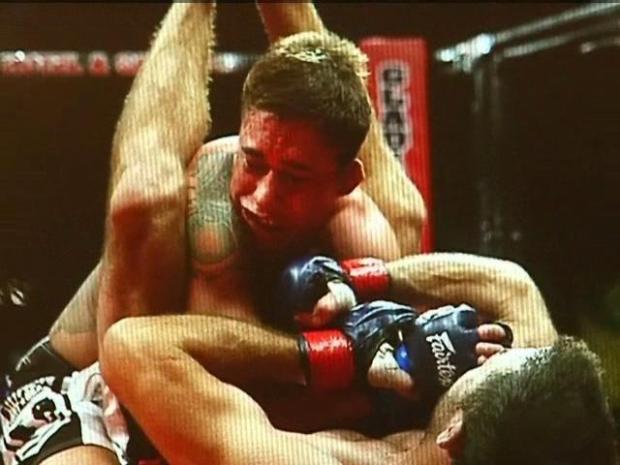 NBC 7 spoke with one of Koppenhaver's friends, Herman Terrau, a fellow MMA fighter in San Diego who said he saw and spoke with the suspect the day before the alleged assault.
Terrau – who's known Koppenhaver for nine years – said the suspect dropped by the gym last week.
Terrau described Koppenhaver as a pitbull – nice most of the time but with an unpredictable temper.
"He seemed like the regular Jon, joking around, laughing and [he] just talked about the fight up ahead. He didn't display any emotional anger or anything like that. It was just regular talk," said Terrau.
He fears the incident has put a negative spotlight on MMA fighters in general.
"For it to be related to MMA, it just kinda sucks because it puts a bad brand on all MMA fighters. We're not all the same. We're different. So one bad apple can make the whole bunch sound bad," Terrau added.
Duane Chapman, the TV skip-tracer known as "Dog the Bounty Hunter," was at Undisputed Gym in San Diego Thursday searching for Koppenhaver.
Though Chapman failed to find the fighter before police, he taunted Koppenhaver on Twitter during the manhunt.
On his Twitter page, Koppenhaver posted:
The cops will never give me fair play, never believe me. Still deciding what to do but at the end of the day it's all just heart breaking.

— War Machine (@WarMachine170) August 11, 2014

Both Twitter accounts have gone silent since the fighter's arrest.