Editor's note: In January 2013, an administrative law judge cleared Dr. Chasan of the most serious charges contained in the Medical Board's allegation. In a decision posted on the Medical Board of California's website, the judge said there was no "clear and convincing evidence" that Dr. Chasan violated patients confidence, allowed his wife and child into the operating room, used dangerous drugs or controlled substances, or committed unprofessional conduct.
The judge did find that Dr. Chasan used an inadequate patient consent form, took inadequate patient notes on two occasions and re-used sterilized sutures, a practice Dr. Chasan said he discontinued immediately after the Medical Board expressed its concern about that practice. The judge issued a public reprimand against Dr. Chasen and ordered him to take a records-keeping course, which Dr. Chasan completed in 2013.
A prominent North County physician is facing disturbing new allegations.
The State Medical Board claims board-certified cosmetic surgeon Paul Chasan put patients at risk and disclosed confidential information about a potentially embarrassing surgery.
Chasan promises "the finest in plastic surgery," at his Del Mar clinic.
"Some of the allegations relate directly to patient safety," said attorney Chris Hulburt.
Hulburt specializes in medical malpractice and patients' rights. He is not associated with this case, but reviewed the accusation for NBC San Diego.
Hulburt is troubled by the allegation that Chasan allowed his child and his child's mother to watch surgeries in his office without wearing clean gowns, masks and hats.
"And that's because of the risk of infections, and infection is the leading cause of complications following surgeries," said Hulburt.
Prosecutors also say Chasan told one patient about a very intimate surgical procedure he performed on another patient.
"Well patient confidentiality is a huge issue," said Hulburt.
Hulburt says federal laws and medical ethics prohibit doctors from disclosing information about patients. Only the patient makes that decision.
"And if she wants other people to know, she can tell anyone she wants. It's not for the doctor to be spreading the word to other patients," said Hulburt.
Chasan is also accused of violating drug laws, by repeatedly possessing and smoking marijuana.
"It clearly is the board sending a signal to this doctor and maybe other doctors that… you need to tighten up your practice, you need to take this more seriously," said Hulburt.
"They're allegations. They haven't been proven, and I'll have my day to defend that," said Chasan.
He says a disgruntled former employee has misled the medical board.
"I'm having to deal with it, I'm prepared to defend it. They're not true," said Chasan.
On the advice of his attorney, he would not talk about the specific complaints, but is confident he will prevail in court.
"I would expect any of my, you know, former patients, and current patients, and future patients to get excellent care and that's it," said Chasan.
Local Dr. Accused of Putting Patients at Risk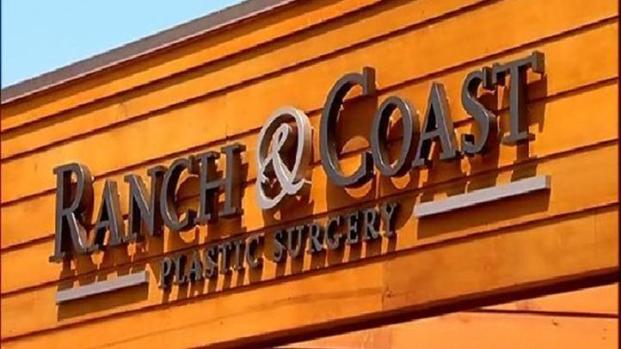 Published at 6:10 PM PDT on Apr 19, 2011 | Updated at 1:48 PM PDT on Apr 3, 2017