Rookie Escondido Police Officer Laura Perez was remembered Friday as a dedicated and inspiring police officer who was quickly becoming a leader among her colleagues.
The U.S. flag was lowered to half-staff outside the Escondido Police Department as officers mourned the death of Perez, the first officer in department history to die a violent death on or off-duty.
Murrieta Police discovered Perez' body in a storage facility. Her husband, Freddy Perez-Rodas was arrested and faces a charge of murder along with other charges connected to an alleged attempt to cover up the crime.
Investigators claim Perez-Rodas shot his wife in the chest and then set the couple's home on fire to destroy evidence.
Escondido Police Chief Craig Carter said there was no hint of trouble in the 25-year-old police officer's personal life.
"The sad part for me is that we couldn't be there for her in her time of need. She was a victim as well," said Chief Carter.
"I'm confident that in those times that she was in need, that she was as strong as she was when she was here. Strong all the way to the end. That's just the person that she was."
Her colleagues knew something was wrong when Perez didn't show up for a Wednesday briefing. The department called her to find out what was going on.
Later that night, Murrieta police contacted EPD to tell them the officer's home was on fire.
Investigators claim Perez-Rodas admitted he had moved his wife's body to a storage locker and then torched the home to hide evidence of the crime.
He was scheduled to be arraigned in Riverside County court Friday.
Neighbors, Colleagues Shocked Over Slain Cop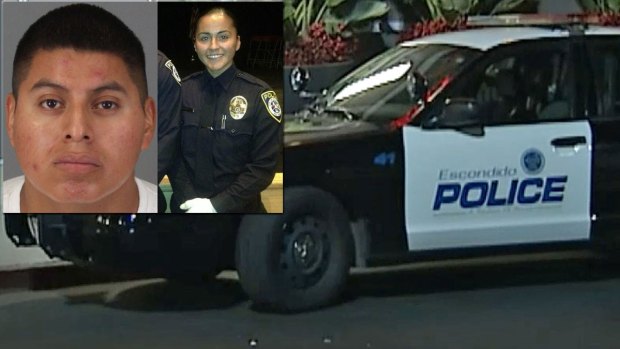 A native of Mexico, Perez moved to Riverside with her family in 1994. She attended Riverside College and Palomar College as a police academy cadet to pursue her dream of becoming a law enforcement officer.
Family members said Perez did not want to start the police academy until her daughter, Suzette was old enough to understand what mom was doing.
"That's the kind of stand-up person that she was," said Chief Carter.
While at the academy, Perez struggled with her upper body strength. To face the challenge, she decided to recreate the wall she needed to successfully scale so she could practice at home.
The 25-year-old officer beamed in an image posted in December 2013 celebrating the department's two newest cops. She was hired in October with the promise of a bright future in law enforcement.
"She had a good head on her shoulders," he added.
"She couldn't wait to put the uniform on. She couldn't wait to put the badge on."
Perez's compassion for the community was evident in an image one resident felt compelled to share on Facebook.
The man met Perez last week as he tried to find a lost phone. So impressed with her, he asked to take a picture with her. When he heard the news, he forwarded the image to the department.
Chief Carter described Perez as "a fantastic officer only on for very short time, but quickly moving into a leader on her shift and with her team."
The department will name their Rookie of the Year for Perez going forward to honor her.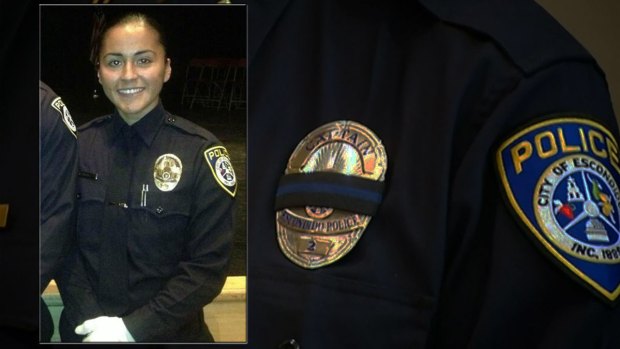 Escondido Police Officer Laura Perez Found Dead
Chief Carter urged Perez's colleagues to keep her, her family and Suzette in their thoughts.
"I'm encouraging officers to remember we're here for the victim which in this case is Laura," he said. "For every Laura, there's hundreds out there and we need to continue to do our job."
Services will likely be held in Riverside County.
The Escondido Police Department is accepting donations for Suzette. Citizens can drop off donations in the department's front lobby.