Something's brewing over a Bunsen burner downtown, but it's not chemicals for some science experiment.
It's siphoned coffee, bubbling in a small, round glass on a setup you would expect to see in a chemistry lab.
Instead, the laboratory is at Zymology 21, a new restaurant and bar concept on Fifth Avenue created by the folks behind brunch staple Café 21.
There, everything is science-themed, from the kitschy, hexagon-shaped décor to the cocktails served in beakers and Erlenmeyer flasks.
It all started with the strange word "zymology," meaning "the science of fermentation," said owner Leyla Javadov.
"We want to more concentrate on the bar, but not just the bar. We wanted to do something cool, fun, and to get in touch with natural products," she said.
During their first trip to a lab supply store, it was decided. Beakers for the beverages, test tubes for margarita and beer flights and magnifying glasses for table centerpieces: the science design was a go.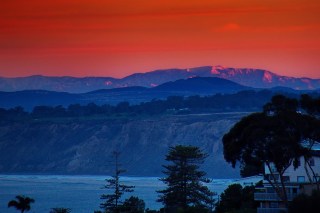 Why We Love San Diego Gallery II
Fermentation goes beyond the drinks at Zymology 21. They incorporate the process into the food, using brining, braising or pickling to add richer, juicer flavor.
Take their chicken and waffles.
"People think, 'Oh it's just chicken and waffle,'" said Javadov. "But the chicken, we are marinating and brining this chicken at least 48 hours in ginger, buttermilk, garlic, basil mix."
"And waffles, even waffles, to make batter, you need a chemical reaction, especially like yogurt and baking soda reaction," she explained.
Add a six-sided waffle iron and a honey chipotle glaze, and you have a dish you'd be hard pressed to find anywhere else.
Javadov takes pride in her restaurant's unique concept. Manager Jason Ernst sees it as part of a bigger trend: A resurgence in science.
"During Kennedy's administration, kids went to school wanting to be an astronaut or be a scientist," said Ernst, "and during the 70s and 80s and 90s, no one wants to do anything in terms of the sciences."
But he hopes the newest school-aged generation is taking a renewed interest in STEM programs -- something he wants to foster.
"I would love to be a part of that and make it fun for people to be like, 'You know what, you can have fun with science and you can be comfortable with science,'" said Ernst.
Zymology 21 Brews Up Siphoned Coffee: RAW VIDEO
With Zymology 21, Javadov said she wanted to maintain the farm-to-table quality of food established with Café 21, working with the same farmers for both projects.
But this time, they're expanding into farm-to-bar cocktails. Their drink concept is based around shrubs: a colonial-era way of making bitters or cocktail flavorings.
They combine fruits – grapefruit, watermelon, strawberry or others – with vinegar and sugar. They let it mix into a simple syrup, Ernst explained, and the vinegar acts as a sort of preservative so the liquid does not spoil.
Guests can then do a little experimentation of their own, adding a shrub to their choice of cocktail: champagne, Gin Ricky, Vodka Collins, whiskey sour, mojito or margarita.
As with any science experiment, finalizing Zymology 21's menus took a great deal of trial and error, like figuring out what type of alcohol to pour over their sangria popsicles. But Javadov and Ernst agree it was a great kind of work.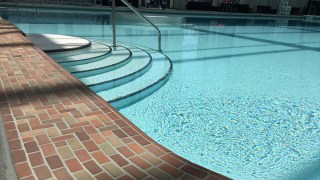 Free or Cheap Things to Do in San Diego
The best surprise byproduct of their time in the "lab?" The visitors that Zymology 21 attracts.
"We get some really cool, crazy, eccentric, weird, overly smart people that really resonate with being able to -- you can't drink out of beakers at work, but you can come here after work and drink out of a beaker," said Ernst.
He said of every group of three or four that come in on weekend nights, at least one works in the science industry.
The downside? Ernst has to field impromptu quizzes about his scientific knowledge.
"They try to correct us on anything that is out of place because they're very regimented. They're like, 'Oh that formula's wrong over there,'" Ernst says, pointing at a blue wall with formulas scrawled across it in chalk. "And then I point out that my name is on the wall."
So it is, written "jä(s•n)."
The venue has a couple games for the truly nerdy: Can you spot the impossible equations? And where is an image of Bill Murray hidden in plain sight?
Zymology 21, located at 750 Fifth Avenue, is open Wednesday through Friday from 11 a.m. to 2 a.m., on Saturday from 9 a.m. to 2 a.m., and on Sunday from 9 a.m. to 4 p.m. The restaurant is closed Monday and Tuesday.