To help make sure you stay informed, each Sunday we'll revisit five stories from the previous week and capsulize them in this digest with the most recent updates.
Today's collection highlights some of the positive news events that happened this week.
1. San Diego Mayor to Triple Pothole Patrol Crews
We've made it through the rain and now we're faced with the potholes left behind. San Diegans know what all of that water means to our roadways. This week, Mayor Kevin Faulconer said there will be three times the number of people out on the roads making repairs in the coming weeks. NBC 7's Danny Freeman reports on the pouring, patting and sealing.
City Deploys Extra Pothole Repair Crews
2. 332 People Purged from List of Gang Members
Hundreds of people got a second chance because their names were removed from a list of violent criminals, San Diego County officials announced this week. The efforts of those former gang members to turn their lives around has earned them a second change, District Attorney Summer Stephan said. NBC 7's Audra Stafford reports on this first.
Names Removed From Gang Injunction List
3. Butterflies Swarm Southern California, Dazzling Residents
What's up with the influx? Social media has been peppered with people posting videos of the butterflies, asking where they're all coming from. As we learned this week, the "painted ladies" move so fast it may be tough to see what they look like.
'Painted Ladies' Butterflies Swarm San Diego
4. Poway Teen Nails French Word to Win Countywide Spelling Bee
Knowing how to spell the French word for miniature car earned a Poway teenager the title of spelling bee champion Thursday. Eighth-grader Elliott Husseman beat out 103 other spellers and told NBC 7 he has the son of his aunt's French pen pal (you read that right) to thank!
Poway Teen Wins Countywide Spelling Bee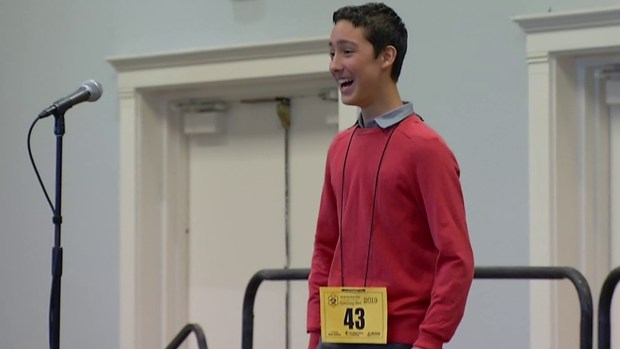 LEGOLAND may not look a brick over 19 but the theme park celebrated its 20th birthday this week with a few special surprises. Who remembers when the park first opened its doors in 1999? Now, families can enjoy two other sections of the park - the water park and the aquarium - as well as stay closeby in the park's hotel. Read more about the year-long celebration planned here.
LEGOLAND Celebrates Its 20th Birthday