If you spotted a vintage aircraft rolling down some of San Diego's freeways earlier this week, you were not imagining things. It really was a historic Navy plane, making its way to its new home.
Late Thursday night, a vintage Navy FJ-3 Fury aircraft made its move through the county, heading from MCAS Miramar to the USS Midway Museum's restoration hangar at NAS North Island.
The historic plane was loaded onto the back of an uncovered flatbed truck at around 10:30 p.m. Under a CHP escort, the aircraft then slowly made its way across a route that spanned four freeways, including southbound Interstate 15, southbound Interstate 805 to westbound State Route 54 and southbound Interstate 5.
After exiting the freeway, the FJ-3 Fury could be seen rolling down E Street to Bay Boulevard, then Palomar, back onto southbound I-5 to Palm. From Palm the route hit Silver Strand Boulevard then Ocean Boulevard until the plane arrived at Gate #5 at North Island.
The FJ-3 Fury (see photo below) is 23-feet-wide with its wings folded, and 15-feet-high. Due to its size, the CHP and Caltrans had to create the special route and arrange to transport the aircraft during later nighttime hours.
After the plane undergoes extensive restoration, it will be moved to the USS Midway Museum for display. But it's not the first time the aircraft has been on the Midway, according to Walter Loftus, USS Midway Museum aircraft restoration manager.
"It was an interim airplane. It didn't see combat, but it did fly off of the Midway," Loftus explained. "It's one of the fighters, so it will be added to our fighter town that we have here on the flight deck."
The USS Midway Museum said the museum is in the process of trying to obtain two more aircraft in en effort to complete its collection of historic planes that flew off the Midway.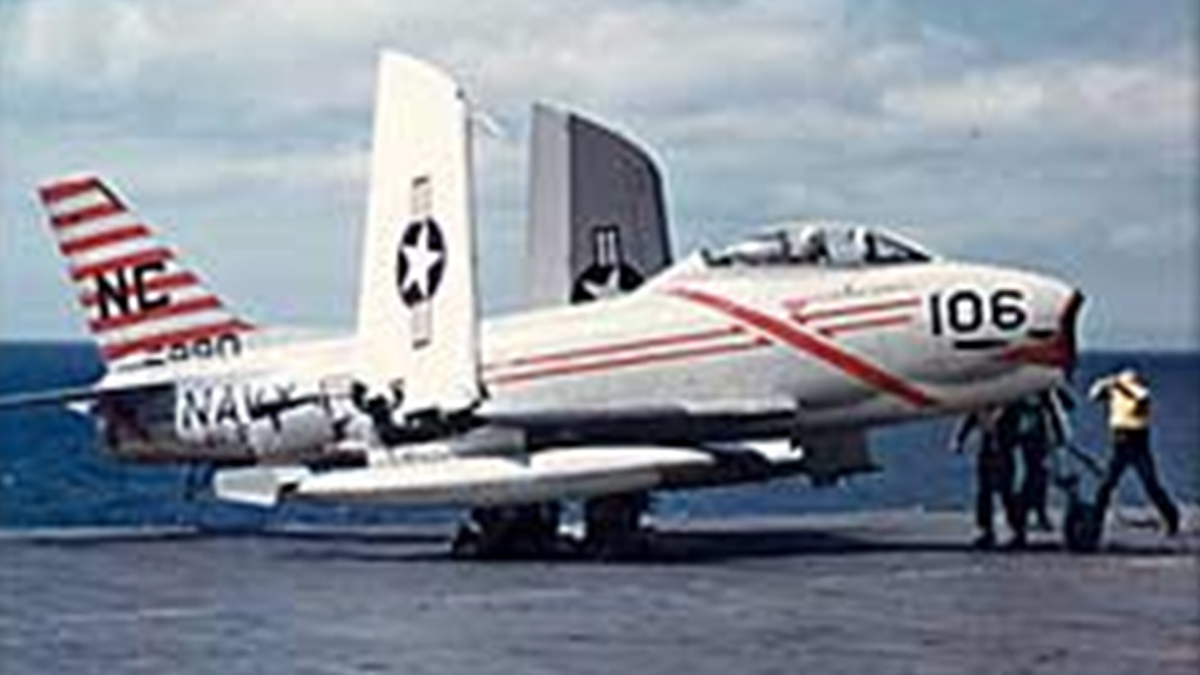 Published at 3:46 PM PST on Dec 14, 2013 | Updated at 3:50 PM PST on Dec 14, 2013