A married Texas couple killed alongside four of their children in a Texas shooting and the former brother-in-law accused in their deaths have ties to San Diego County, according to a published report.
Ronald Lee Haskell faces multiple counts of murder for Wednesday's shooting inside the Spring, Texas home of his former in-laws, Katie and Stephen Stay.
Haskell forced himself into the home and held the Stay family hostage until their parents returned home, officials said.
The sheriff's office said in a statement Thursday that Haskell demanded to know the whereabouts of his estranged wife.
Officials say Haskell then opened fire on the seven members of the family killing the two adults and all but one of the children.
A 15-year-old daughter "played dead" to avoid detection, according to published reports.
The victims have been identified as Katie, 33, and Stephen Stay, 39; two boys ages 4 and 14, plus two girls ages 7 and 9, a Harris County Sheriff's Department official told the Associated Press.
The San Diego U-T reports that Katie and Stephen Stay both attended San Marcos High School and lived in an Escondido Apartment.
According to his LinkedIN account, Stephen Stay had his own real estate business near Houston Texas for more than a year.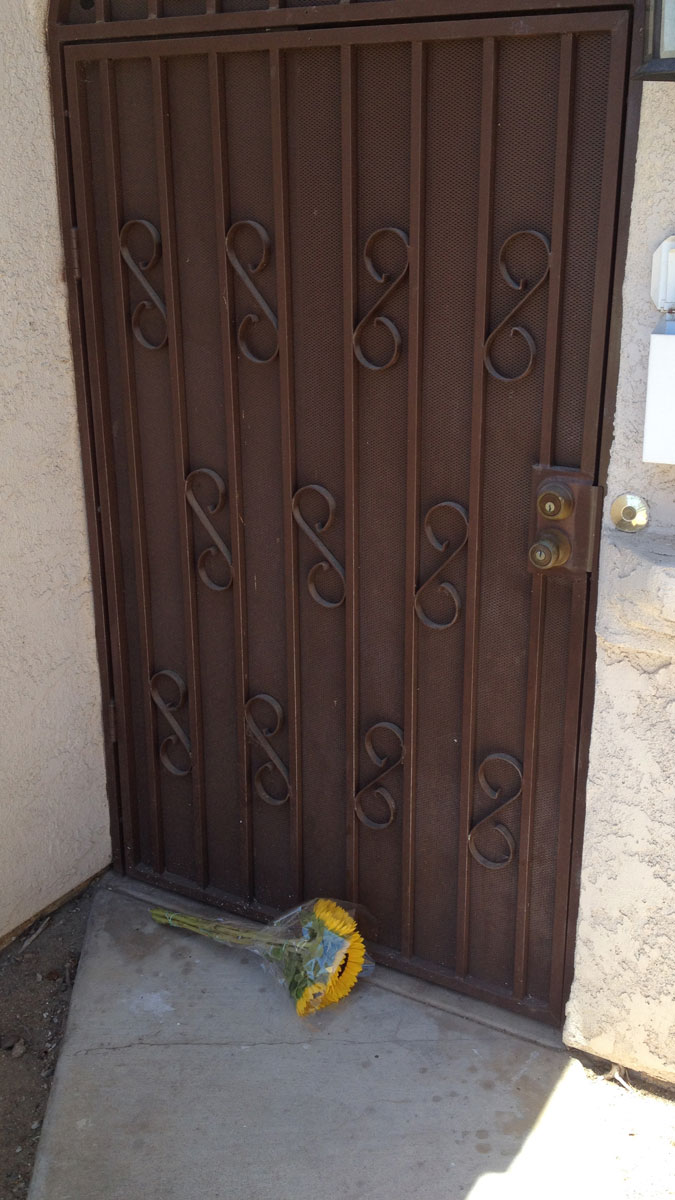 Haskell was the estranged husband of Katie Stay's sister, according to another Harris County official.
Haskell had a handful of previous run-ins with law enforcement in Utah, where he had lived with his wife, the Associated Press reports.
Neighbors said Haskell's marriage was so rocky that Stay went to Utah last fall to help her sister escape the relationship and start a new life in Texas.
NBC 7 has learned Haskell, 33, once lived with family members in San Marcos.
Our attempts to contact the residents were unsuccessful.
Outside the home, several cars were parked out front and a man walked up to the door carrying floor.
Neighbors told NBC 7 they did not know the homeowner well but said the people living there did go by the last name of Haskell.
Haskell had previously been jailed in 2008 in Logan, a city about 80 miles north of Salt Lake City, on charges of assault and child abuse or neglect, according to a statement released by the Cache County Sheriff's Office.
He was also served last year with a protective order from his ex-wife. It was dismissed in October after the couple filed for divorce, online court records show.
Published at 11:21 AM PDT on Jul 10, 2014 | Updated at 8:42 AM PDT on Jul 11, 2014