Measure C ("The Convadium Plan")
Ballot question: Should the measure be adopted to: increase San Diego's hotel occupancy tax by 6% to build a City-owned downtown professional football stadium and convention center project, and fund tourism marketing; effect the project financing, design, construction, use, management, and maintenance, including a $650,000,000 contribution and 30-year commitment by a professional football entity; end Tourism Marketing District assessments; adopt a development ordinance, and related land use, sign, and zoning laws?
Needs: 2/3 voters in City of San Diego
Details: A 6 percent increase in the Transient Occupancy Tax (TOT) to fund a new tourism marketing district (1 percent) and a new "Convention Center Expansion and Stadium Fund"(5 percent).
Key points:
City of San Diego would pay $350 million to build stadium & convention center annex
Chargers & NFL to pay $650 million to build stadium
Taxpayer advocates claim there is a revenue shortfall of $406 million with this plan
City has approx $50 million in outstanding debt from 1997 renovation of Qualcomm Stadium
Measure C proponents include San Diego Mayor Kevin Faulconer (on condition Chargers pay for cost overruns on stadium construction), San Diego Chargers, San Diego Regional Chamber of Commerce. Opponents include San Diego Tourism Authority.
Conceptual Renderings of Chargers Convadium
Mayor Endorses Measure C Contingent on 8 Safeguards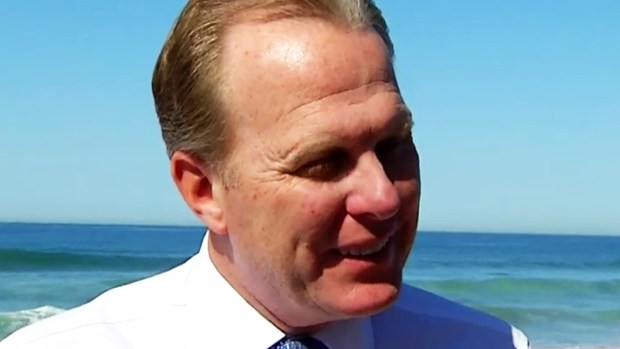 Measure D ("The Citizens' Plan")
Ballot question: Should the measure be adopted to: among other provisions, increase San Diego's hotel occupancy tax up to 5%; end Tourism Marketing District; allow hoteliers to create assessment districts and use hotel occupancy taxes for downtown convention center and not a stadium; prohibit contiguous expansion of existing convention center; create downtown overlay zone for convention and sports facilities; create environmental processes; and allow Qualcomm stadium property's sale for educational and park uses
Needs: Authors say a simple majority wins but City Attorney argues two-thirds is needed for passage
Details: A 5 percent increase in the Transient Occupancy Tax (TOT) with up to 4 percent credit for hotel operators in new tourism-financed improvement districts
Key Points:
TOT hike could generate $17.6 million/year
Would allow vacant Qualcomm Stadium to be sold for education/park use
No land use planning without another vote
No public funds spent on stadium construction
Waterfront expansion of convention center prohibited
Proponents include San Diego Chargers, JMI Reality, League of Women Voters. Opponents include San Diego City Attorney, San Diego Tourism Authority
Taxpayer Advocates Take Issue With Chargers' Stadium Project
Published at 2:34 PM PDT on Oct 13, 2016 | Updated at 2:41 PM PDT on Oct 13, 2016