One of four Marines killed in an explosion at Camp Pendleton lived in Vista with his wife and three children.
27-year-old Sgt. Miguel Ortiz was an Explosive Ordnance Disposal technician. He served in combat in both Iraq and Afghanistan.
Family members feared for him when he was deployed, knowing how dangerous his job was. But they never imagined, as careful as he was, that Ortiz would be killed this way.
"He was a great man, great father and friend," said Juan Carlos Ahumada, a close friend of Ortiz.
Support Pours in for Marine's Family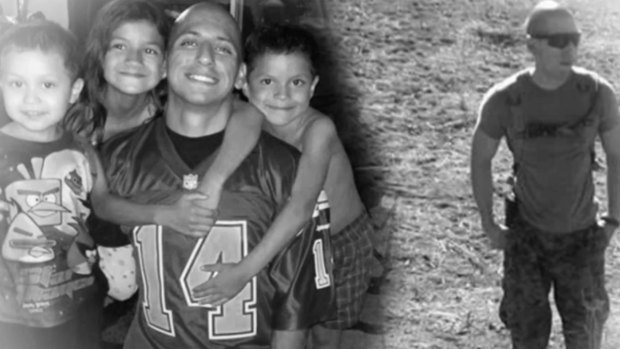 Ahumada choked back tears as he talked about his friend. He was notified of the Marine's death along with the rest of the Ortiz family.
"It was a shock. We didn't expect anything like that out of the blue. I just saw him that morning," Ahumada said.
Melessa Amesquit is also among the extended family of friends.
"He was an amazing dad a friend. He was practically our family," Amesquit said .
Ortiz was a decorated veteran of two wars, Afghanistan and Iraq. Ortiz and three other EOD Marines were killed, not in battle but by an explosion on the practice range.
"He knew what he was doing. He was always careful," Ahumada said.
Marines Killed at Camp Pendleton ID'd
"We wouldn't think something would happen to him being home," Amesquit added.
Dangerous and difficult as it was, friends say Ortiz enjoyed being a Marine. But his true passion was his family: His wife Susie, his son and two daughters that Miguel adored.
"We were with them through deployment. It's the same thing. They are going to need us more than anything," Amesquit said .
Ortiz and his fellow Marines were killed while disposing of unexploded ordinance during range maintenance.
A Navy Corpsman and two other Marines nearby were released after receiving medical treatment at the scene.