Firefighters rushed to San Diego's Golden Hill area Wednesday after a blaze broke out inside a large, older home that houses several different residential units.
The fire sparked around noon at the house on 22nd Street and Broadway, producing thick, heavy smoke in the neighborhood. Flames could also be seen shooting from the roof of the structure.
Several San Diego Fire-Rescue engines and crews responded to the scene, as well as police officers. It took crews about an hour to fully tackle the fire, which proved stubborn, according to San Diego Fire-Rescue spokesperson Maurice Luque.
Luque said the blaze was challenging for firefighters because the building is an older home and contains balloon framing and construction, meaning there's an open, hollow space between the outside and inside walls.
"The fire got inside that hollow space and traveled quickly between the walls and up into the attic area, which is a very small space. It was challenging for firefighters to get water on the fire in that small space and put it out," explained Luque.
Luque said the cause of the fire is unknown, but officials believe it was accidental.
He said no one was injured in the blaze. A downstairs resident was home at the time, but managed to evacuate safely.
Luque said a dog was rescued from an upstairs living unit. Firefighters ave the dog oxygen, and Luque said the pooch appeared to be in good shape. He said the dog's owner wasn't home at the time of the fire and was "eternally grateful" to firefighters for saving her dog.
"I just thank the fire department," the owner said, with tears in her eyes, as she hugged her dog.
Neighbors, who watched firefighters work from across the street, said they were very thankful for the quick response from fire officials and the rescue of the dog.
"I was worried about the dog; just wanted to make sure she got out," said witness Nacho Maldonado. "I was happy for [the owner] and the dog."
Resident Bertha McNelley said she felt "tears of joy" when she heard the pooch had made it out of the burning home.
"I was happy to see that dog safe and out of there. I'm glad the people got out safely too," McNelley told NBC 7 San Diego.
Neighbor Hubbard Ann said she knows how much the dog means to its owner.
"It's unthinkable that any animal or creature would perish in that way [When the firefighters brought out the dog] I was overwhelmed. It was wonderful," said Ann.
After the fire was knocked out The Red Cross was called out to the area to assist five adults and three children displaced by the house fire.
Luque said fire investigators will determine what actually caused the blaze. Damages to the structure and its contents is estimated at about $500,000.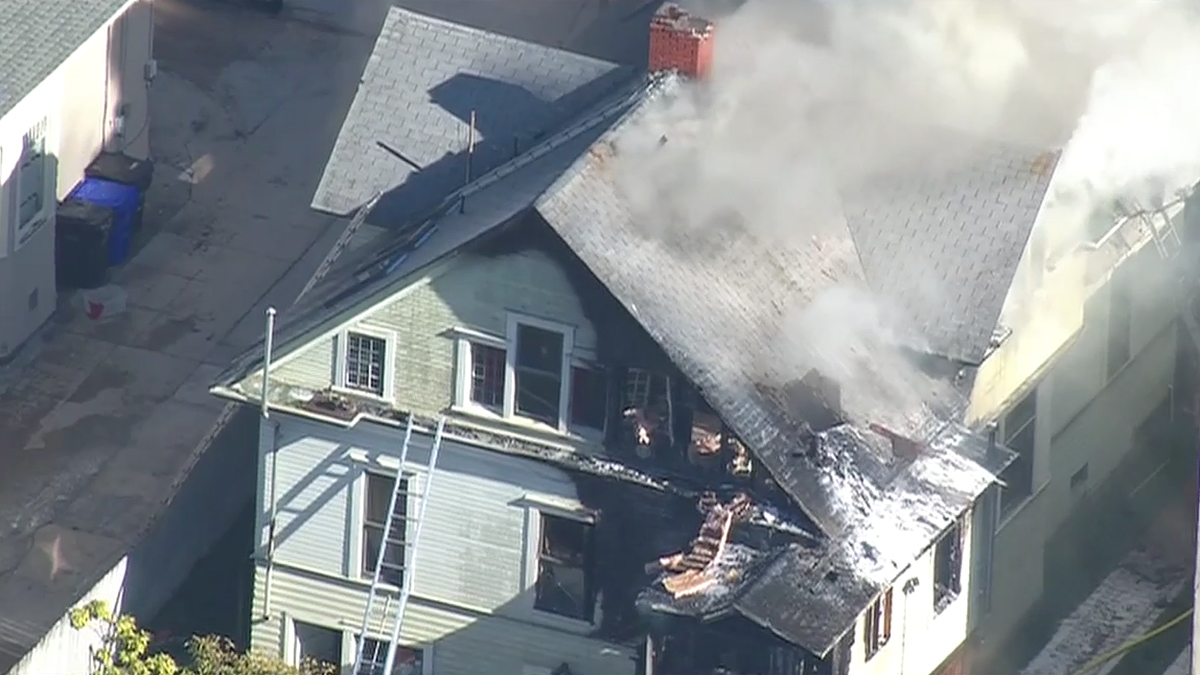 Published at 12:54 PM PST on Dec 11, 2013 | Updated at 5:01 PM PST on Dec 11, 2013