To be the first person in line at Comic-Con 2010 meant getting to the coveted spot outside the San Diego Convention Center by 1 a.m. Thursday, more than eight hours before the annual convention opens to thousands of fans for its four-day run.
For John Stumps there was no alternative.
The Comic-Con fan drove from Bakersfield to stake out his spot as the first person to officially walk through the doors when the event opened at 9:30 a.m.
Stumps, who took the time off from his job at Subway, wanted the prime location in line in order to purchase some rare collectibles from G.I. Joe, He-Man and Starro the Conqueror of the Justice League.
His pilgrimage to the mecca of pop culture is planned every summer. In fact, he made that point clear to his bosses from the very start.
"I told them when they hired me that it was one week out of the year I would need vacation," Stumps said.
For 41 years, comic fans from all over the world have visited San Diego to buy, sell and trade comics. What began as a one-room meeting has turned into a convention so large it is expanding outside the walls of the San Diego Convention Center this year.
All passes for the event have been sold out for months. Convention attendees spill out into the area businesses from stays at area hotels to parties at some of the hottest venues in the Gaslamp.
The list of celebrities expected to set foot in San Diego to promote their television, movie or animation projects has been hopped up on steroids this year with names like Angelina Jolie, Will Ferrell, Harrison Ford and Katie Holmes either confirmed or rumored panelists.
Follow @nbcsandiego on Twitter for updates on video and images from inside the convention all weekend.
If you're attending, send us an image of your favorite sights from the event by emailing them to isee@nbcsandiego.com.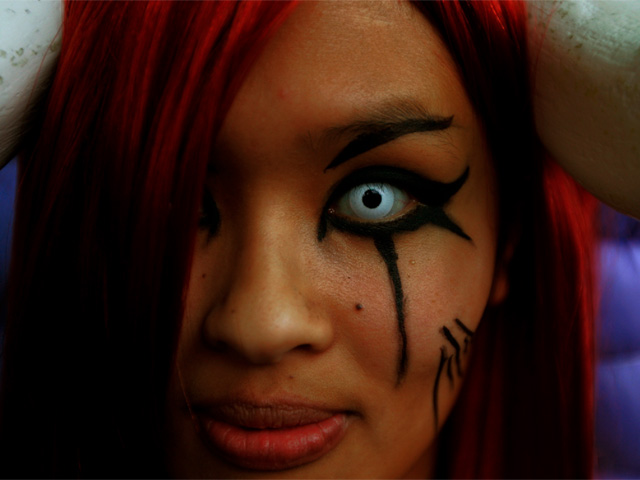 Check out all our Comic-Con 2010 coverage including video, images and articles.