A Crown Point resident is crediting his sharp, four-legged best friend for chasing away a suspect trying to burglarize his home.
John Demaria said he's sleeping with one eye open from here on out after a man tried to break into his home in the 3500-block of Bayonne Drive early Friday morning.
Fortunately, Demaria's youngest member of his family – his 6-year-old pit bull mix, Chloe – heard the whole thing and quickly turned into a guard dog, protecting the home and chasing away the burglar.
The suspect was caught in action on surveillance tape (see photo below).
Demaria said he was sleeping when the suspect broke into his home. Luckily, Chloe's instincts immediately kicked in.
"She sprang into action, barked at this guy and growled at him and chased him off. It could have been a lot work if it hadn't been for the dog," he said. "He was going to come right in."
A surveillance camera captured the crook creeping around Demaria's home, peaking into the front before entering through the sliding back door. Demaria said the thief made off with at least $1,500 worth of tools from the home.
"I can't really put into words how violated you feel when you know someone has stolen from you but was in your house while sleeping," he explained.
Demaria said Chloe chased the suspect into neighbor Barbara Carroll's yard. Along the way, the thief dropped some of the stolen tools.
"He jumped over my wall," said Carroll, adding that the suspect also tried to steal some of her tools, but dropped them in the escape.
"There's no reason for a person to do something like that – that's not right," she added.
Demaria, who works as a house rehabber, said the burglary hit him hard because he needs his tools for work.
"It's my livelihood," he said.
Demaria is thankful for Chloe's quick-thinking, considering his only line of defense against the burglar was an ASP baton he had inside his home.
"That's what I had and I was hoping I didn't have to use it and meet a barrel of a gun with it," he said.
To repay his four-legged pal, Chloe is now getting all of the doggy treats she can eat.
"You did good, girl. You did good," Demaria said, petting his pooch.
Police say anyone with information on this home burglary or suspect captured on tape should call San Diego County Crime Stoppers at (888) 580-8477.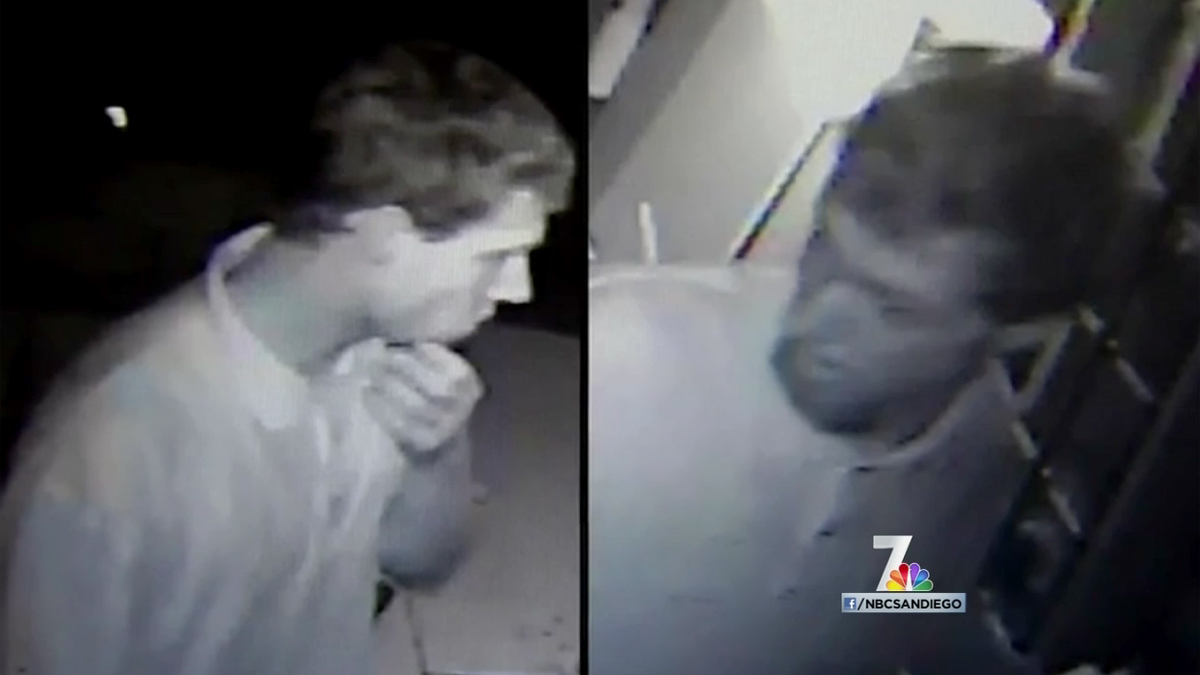 Published at 11:49 AM PDT on Mar 22, 2014 | Updated at 3:56 AM PDT on Mar 23, 2014