Chula Vista police searched a neighborhood early Wednesday looking for a man who broke into a home and startled a woman while she was sleeping.
It was around 4:30 a.m. when officers were called to the Dorothy Manor Park apartments along Dorothy Street east of E Frontage Road and Interstate 5.
"It's scary because you never know what they could have done to you," said the victim's sister Lindsay Miranda.
Miranda said her sister woke up to find a man who appeared to be in his 20s in her room and with his hand on her hip. The victim's baby, brother and sister were all sleeping in the same room, Miranda said.
When the man saw the woman looking at him he ran away. The man was wearing a gray sweatshirt and a ball cap and stole $5, Miranda said.
She added that the apartment's backdoor lock was broken so they think that may be how the man got inside.
Man Touched Sleeping Woman in Break-In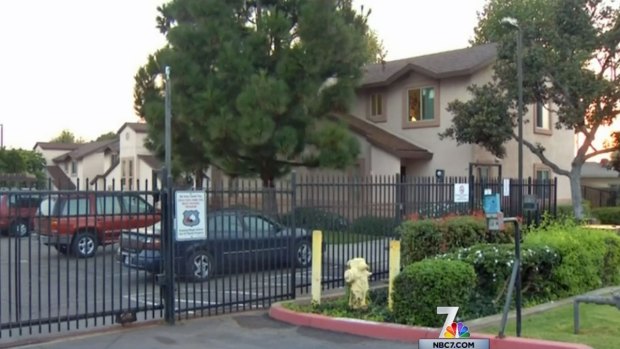 Police say they're trying to find out how the man was able to enter the woman's home in the gated community and escape without being spotted.