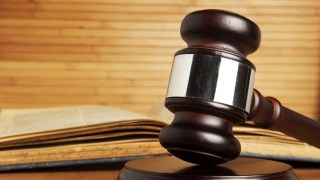 A federal jury found a convicted child molester guilty Thursday of possessing child pornography, which he tried to hide in a hard drive folder labeled "One Million Recipes," according to U.S. Attorney Laura Duffy.
Norman Paul Felts, a 70-year-old U.S. citizen living in Ensenada, Mexico, faces up to 20 years in prison because he has multiple prior sex offenses.
The investigation into Felts began when a tip came into the National Center for Missing and Exploited Children. The agency worked with the Office of the Assistant Attaché in Tijuana to find a boy who worked with Felts on his boat in Mexico.
According to Duffy, Felts said at trial that he had taken sexually explicit photos of the boy, knowing he was underage.
As Felts tried to cross into the U.S. from Mexico on May 28, 2013, he was stopped and taken into custody by San Diego-based special agents with Homeland Security Investigations.
In his possession, they found a loose hard drive that contained several images of minors engaged in sexually explicit conduct, Duffy says. The pictures, which had been compiled between Jan. 2010 and May 2013, were found in a folder called "One Million Recipes."
Felts' prior convictions date back as far as 1972. That year, he was convicted of oral copulation, and five years later, he was found guilty of child molestation.
His most recent conviction was procurement of a minor under 16 for a lewd act in 1999.
At his March 27 sentencing, Felts could get a mandatory minimum sentence of 10 years and up to 20 years in prison, a lifetime of supervised release and a $250,000 fine.