The San Diego man accused in the slayings of three victims that began with a shooting on Christmas Eve 2013 outside Mission Valley mall will undergo a mental competency trial next month.
On Tuesday, a judge set a Dec. 14 date for a competency trial for Carlo Mercado, 30. The bench trial comes after evaluators from Patton State Hospital – a psychiatric facility in Southern California where Mercado had been receiving treatment – found him competent to stand trial.
Mercado's attorney said the defense is still waiting to receive evaluation documents from Mercado's doctors. All medical and mental health records for Mercado will be given to a judge prior to the start of the competency trial.
At his latest courtroom status conference, Mercado was quiet and expressionless, sitting at a desk alongside his attorney. He looked straight ahead as the legal teams from both sides spoke with the judge. At times, he looked down at the desk in front of him.
Mercado is accused of killing brothers Salvatore and Gianni Belvedere, as well as Gianni's fiancée, Ilona Flint, nearly two years ago.
On Dec. 24, 2013, Flint and Salvatore "Sal" Belvedere, both 22 years old, were found critically shot inside their car parked outside a Macy's department store at Westfield Mission Valley mall in San Diego's Mission Valley area.
Flint, who called 911 to report the shooting and their location, died at the scene. Sal was hospitalized and died a few days later.
Flint's fiancé and Sal's brother, Gianni Belvedere, went missing around the same time of the Christmas Eve killings.
On Jan. 17, 2014, police found Gianni's badly decomposed body stuffed into the trunk of his own car parked at a shopping center in Riverside, California, more than 100 miles away from San Diego. He, too, had been shot to death.
For six months, police reported no breaks in the baffling triple homicide case.

On June 20, 2014, the San Diego Police Department confirmed officers had arrested Mercado as the suspect in the three slayings. Mercado pleaded not guilty to three counts of first-degree murder.
Triple Homicide Suspect Sent to State Hospital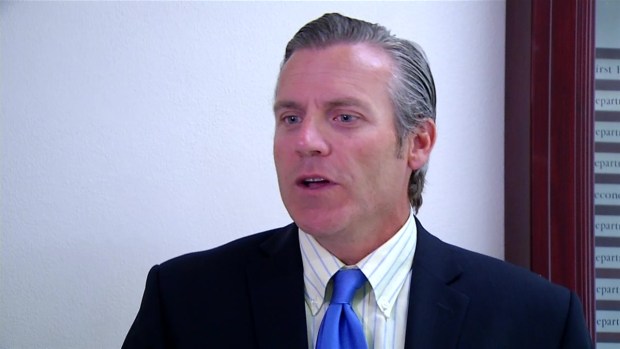 At a pretrial in early September 2014, DNA evidence emerged linking Mercado to Gianni's car and the bloody Riverside crime scene, while ballistics evidence linked a gun registered in Mercado's name to the deadly shootings of Flint, Sal and Gianni. Prosecutors also presented evidence found on Mercado's phone and computers.
Also in early September 2014, search warrants obtained by NBC 7 revealed the exhaustive investigation into the triple homicide case, but no clear motive for the killings.
In December 2014 the families of the three victims filed a wrongful death lawsuit against Westfield, LLC, accusing the Mission Valley mall of negligence in the deaths of Flint and the Belvedere brothers, claiming the mall failed to provide sufficient lighting and monitoring security cameras in the area to keep patrons safe. That lawsuit also listed Mercado as a defendant, accusing him of malice and oppression in the killings.
Exactly one year ago to date – on Nov. 3, 2014 – a San Diego judge ruled Mercado was not competent to stand trial in the triple killings, and ordered he be treated at Patton State Hospital for three years until he was found competent to assist in his own defense.
That ruling came after reports submitted by two psychiatrists and one psychologist diagnosed Mercado as schizophrenic, psychotic and suffering from catatonic depression, the suspect's attorney said at the time.
In September 2015, Mercado was returned to San Diego Central Jail after evaluators from Patton State Hospital found him competent to stand trial. The defense then requested a competency trial for Mercado.
Carlo Mercado May Head to Hospital, Not Court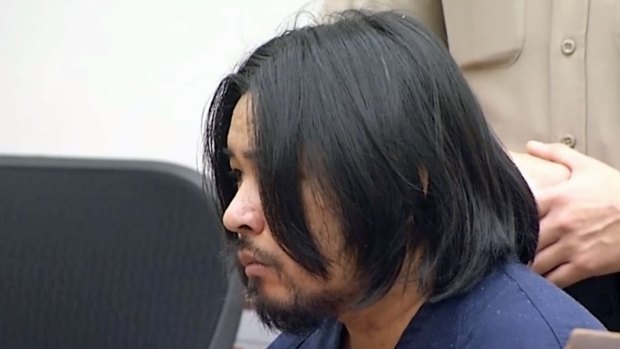 Now, at the trial slated for next month, the San Diego County District Attorney's office says Mercado's defense team has the burden of proving Mercado is mentally incompetent and that "as a result of mental disorder or developmental disability, the defendant is unable to understand the nature of the criminal proceedings or to assist counsel in the conduct of a defense in a rational manner."