Two men were nearly flattened Friday when a giant pipe fell 75-100 feet and crushed their taxi on Friday.
The pipe, which is 8-10 feet tall and around 40 feet long, somehow fell off a big rig while the truck was transitioning from state Route 125 to Interstate 8 at a little after 9 a.m. Officials said the pipe, which weighed 50,000 pounds, fell all the way to the intersection of La Mesa and Grossmont Boulevards below.
Amazingly, both the cabdriver and his passenger managed to avoid serious injuries in the incident, but both were taken to nearby hospitals for evaluation.
"The taxicab was being driven by a 47-year-old man from San Diego, and also there was a 73-year-old male that was a passenger in the cab at the time of the collision," said California Highway Patrol officer Brian Pennings said. "Unfortunately, both of the men have visible injuries. They complained of pain, were transported with minor injuries."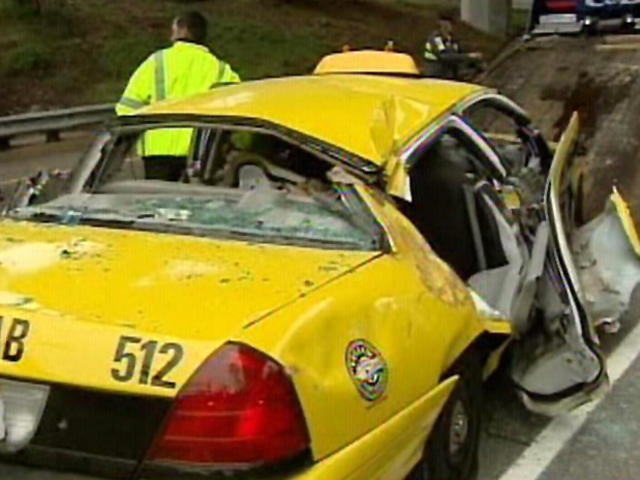 The pipe was somewhat flattened after it came off the truck. In the meantime, it is completely blocking the intersection.
"I would assume that they're probably going to have to cut it up and take it in smaller loads," Pennings said. "The tube is not longer ... you can see the weight of it has crushed itself and it's no longer able to fit on the braces that it was originally transported on."
Shoppers headed to nearby Grossmont Center are urged to find alternative routes until the scene can be cleared.

Published at 11:42 AM PST on Dec 11, 2009 | Updated at 7:29 PM PST on Dec 11, 2009