The harrowing BMX cycling course adjacent to the London Velodrome has already caused two hard crashes -- and the riders were on the course all by themselves.
American rider Brooke Crain crashed in the home stretch in a section made of a succession of small jumps. She clipped her rear wheel on a ramp and lost control over the front of her handle bars, slamming her chest into the next ramp and remaining on the ground for about a minute.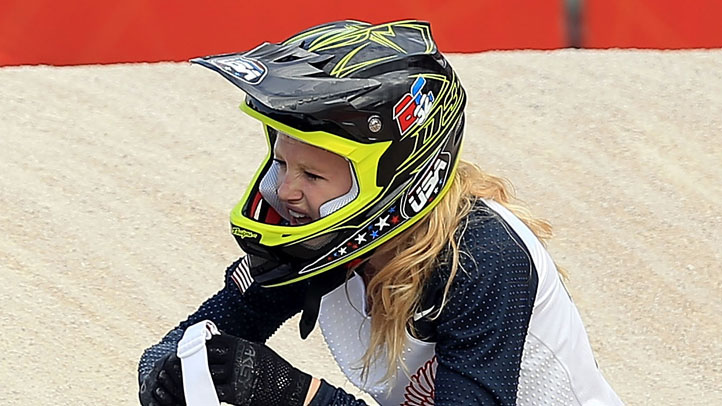 Crain served as a replacement for Arielle Martin, who sustained life-threatening injuries and was hospitalized just days before leaving for London. Martin has had multiple surgeries following the incident to heal her lacerated liver and a collapsed lung.
Crain managed to get back on her bike to cross the finish line but officially was listed as not finishing. If she's able to continue, she would be given the 16th and final seed.

Get Olympic updates:iPad App | iPhone App | Android App | Facebook| Twitter | Google+ | Instagram | RSS | Text Alerts | Email Alerts