A California beauty queen claims she was a potential victim of the man charged with raping a woman he met on a Christian dating website.
Sean Banks, 37, of Del Mar is accused of raping a woman he met through Christianmingle.com in November.
Now, a contestant in the Miss California 2012 pageant claims Banks threatened her while out on bail.
Banks faces a number of charges including rape by force, digital penetration by force and residential burglary in connection with an alleged attack in La Mesa more than three months ago.
A La Mesa woman told police Banks arrived to her home in Nov. 12, was sexually aggressive toward her and ultimately raped her.
Banks was arrested by La Mesa police on Feb. 11.
"This woman is alleging that he pushed the boundaries and attempted to have sexual intercourse with her against her will. We think when you see all the facts that will prove not to be the case," said defense attorney Gretchen von Helms.
Banks, a graduate student of Pepperdine University and a former Lt. JG in the U.S. Navy, appeared in an El Cajon courtroom March 1 to face two additional criminal charges.
One involved a previous date rape allegation from 2009 and the second charge involved dissuading a witness, or threatening a witness not to talk with police.
Victoria Kinney, Miss Irvine-Orangewood in the 2012 Miss California pageant, said she met Banks through the ChristianMingle website.
Banks used an alias in their communication Kinney's attorney stated.
Banks has been known to use several aliases online including Rarity, Rylan, Rylan Butterwood and Rylan Harbough according to investigators.
The beauty queen said Banks was very charming at first but then he made comments that she took as threats.
Kinney's attorney Daniel Gilleon said his client was terrified and wanted to testify about her experience in open court.
"She's a Christian woman. She believes it's her duty at this point to come forward, share her story generally and ask other women to come forward," Gilleon said.
He claims the comments made by Banks to Kinney were "clearly threats."
As a result, Judge Charles Ervin approved a protective order banning Banks from having contact or getting within 100 yards of Ms. Kinney.
Also on Friday, Banks was taken into custody on a "no bail request" on the new charges even though he had posted $500,000 bail on his previous charges.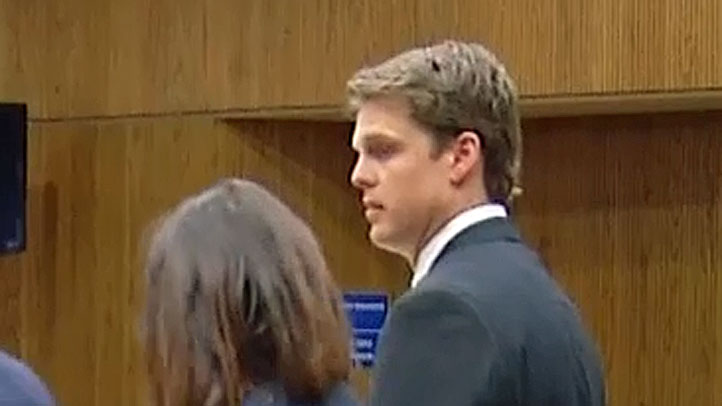 Judge Ervin called it a unique request and told defense attorneys he had never seen the situation in 25 to 30 years.
Von Helms said she and her co-counsel Jan Ronis had no time to review the additional charges and asked for a bail review early next week.
"Anyone would feel terrible about these types of allegations and he certainly does," Von Helms said of Banks.
"This young man - he's a Ph.D. candidate. He's a college graduate. He served in the military. There are a lot of good factors about him that will come to light as we proceed in this case," she said.
A preliminary hearing was scheduled for March 26.
Published at 3:35 PM PST on Mar 1, 2013 | Updated at 11:26 PM PST on Mar 1, 2013