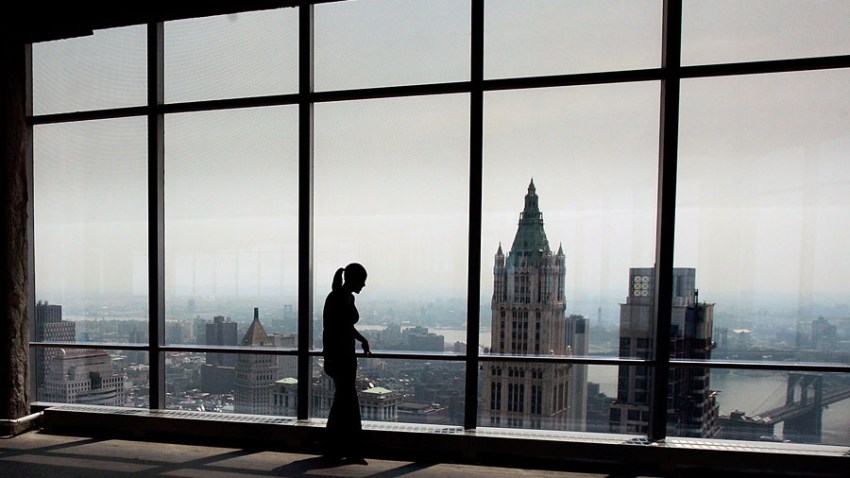 Dianne Gladstone was among the nearly 3,000 people killed ten years when terrorists attacked the World Trade Center in New York.
Gladstone, 55, worked on the 86th floor of World Trade Center Tower 2 and was just four months away from retirement according to her sister Jayne Marx.
For Marx, a Carlsbad resident, the emotional heartache of the tragedy 10 years ago this week lingers as if it happened yesterday.
"They were all waiting on the 78th floor for the high speed elevators when the plane hit," Marx said. "And the plane hit right above them, so the impact was horrible."
For the tenth anniversary, Marx won't be traveling to New York. She remembers her sister in her own way, every day.
At her home, there is a flag etched with the name of every 9/11 victim hanging over her mantle. She has an actual steel piece of the tower that was sent to her along with new photos of grandchildren and other family members her sister never got the chance to meet.
She drives a car with a special 9/11 commemorative license plate "Sis4Life."
And at her place of employment, Temple Solel in Encinitas, Marx dedicated a special bench to her sister's memory.
She says she touches the bench every day and wrote the inscription:
"I just felt that the one thing I really learned from her loss is 'to treasure the gift of each new day.' And that's what it says and that's what I try to live my life by," she said.
Marx knows, as does anyone who has lost a loved one, you never get over the loss. You learn to live with it.
"The loss is going to be there every day of your life, but you can't dwell on it," she said. "You have to try to move forward and honor that person's memory.
And so, Marx will be with family on the tenth anniversary of 9/11, honoring her sister's memory in a way it would make Gladstone laugh just have they've done in the past.
Like the year Jayne and her children went shoe shopping because her sister absolutely loved shoes.
They'll embrace the life lesson so many families of 9/11 victims learned that tragic day.
"I guess the biggest change is you really learn to look at life differently," she said. "You realize how precious each day is."