Someone damaged a monument in San Diego designed to honor first responders killed on 9/11 just hours before the nation remembered the tragic events of that day.
Around 12:30 a.m. Tuesday, fire crews on duty at Pacific Beach Fire Station 21 said they heard what sounded like someone throwing a man hole cover.
Firefighters said they saw two men and a woman standing near the memorial that included two stainless steel towers crafted by a colleague.
One of the towers was removed from the base in what firefighters are calling an act of vandalism.
"All of us could try and push on the other one and it's not going to fall over," said San Diego Fire Captain Bill Gedrenier.
"It's pretty sad that this occurred on the anniversary," he said.
More than 400 names cover the memorial commissioned just last year. Each name belongs to a first responder killed more than a decade ago when two planes crashed into the World Trade Center in New York, NY.
Complete coverage of the 11th Anniversary of 9/11 Attacks
People visit the monument that includes a three-foot, 250-pound section of an I-Beam from the Twin Towers. Gedrenier said people from New York will stop at the fire station to read the names.
The two men and one woman seen running from the memorial were headed toward the beach but weren't caught according to Gedrenier.
"Stuff happens here in PB but these have always been left untouched," he said. "We thought they would never be touched."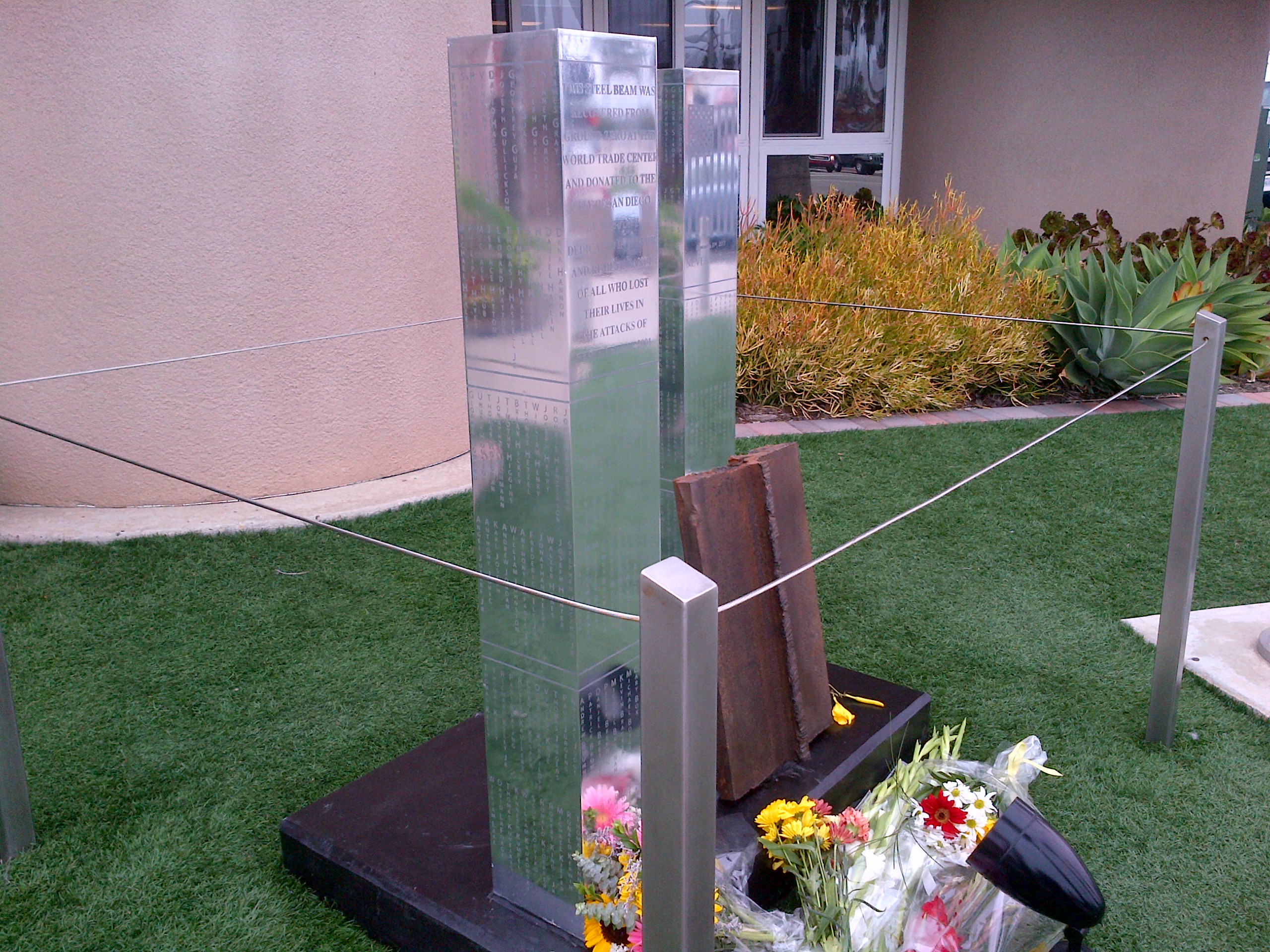 As for the damage done, firefighters have the dislodged tower inside the station and had planned to weld it back into place in the near future.
However, The owner of a restaurant across the street from the memorial was so upset about the news, he sent a construction worker over to set up a temporary fix according to San Diego Fire Rescue spokesperson Maurice Luque.
On Tuesday evening, the towers were temporarily re-attached.