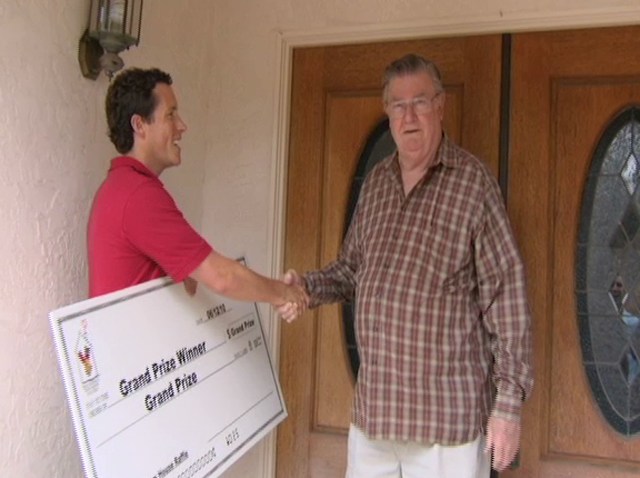 An 80-year-old man from Fallbrook has won the $1 million "Ronald McDonald Dream House Raffle" prize.
"Oh my God. What do I say. Well I'm feeling a little dizzy right now," John Russellsaid when he heard the news.
Russell said his traveling days are long behind him; he has a comfortable home and a big-screen TV. So he might buy himself a new Buick, he told the North County Times.
"At my age, I'm not jumping up and down for joy," he said. "But I am happy."
The house was not an option for Russell because only 26,400 tickets were sold.
"I didn't buy these tickets for the thought of winning," Russell told the paper. "I bought them just to donate to the charity. I think it is an excellent thing they do."
The rules state that there will be a $1 million payout to the grand prize winner when less than 34,500 raffle tickets are sold. This year marks the second time in the six-year history of the local raffle that it became financially unfeasible to offer the winner the home.
Regardless, a record amount of funds was raised this year for the charity. The Ronald McDonald House netted $1.9 million.
"The fact that we set a fundraising record this year in this recovering economy is a true testament to the value this raffle brings, both to the ticket holder and to the families we serve," said development director Daniel Sinton.