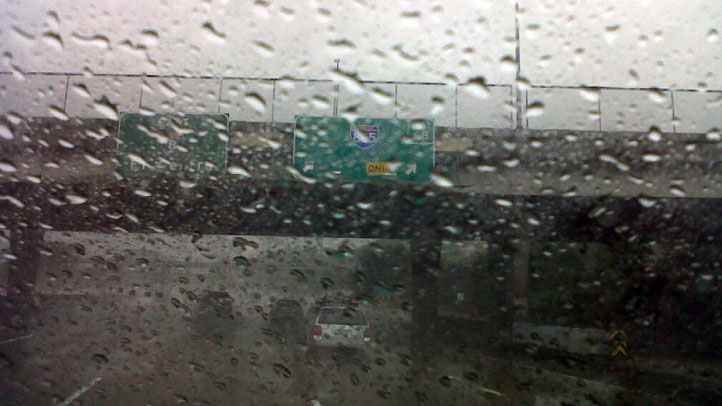 Several car accidents were reported Sunday amid a rain storm that swept across San Diego County.
California Highway Patrol officials responded to eight separate accidents on the eastbound Interstate 8 and northbound State Route 163 in the Fashion Valley area, according to their website.
The accidents were all reported just before 3 p.m. and and shortly after 3:30 p.m.
Also, on Interstate 15, a driver was rescued after his car flipped three times while driving onto the highway from Gilman Drive, just before 1:24 p.m., according to CHP.
The man was reportedly driving over 80 mph when the accident happened and he was seriously injured, CHP officials said.
On Friday, over 300 car accidents were reported during the rain storm that struck the county, according to CHP officials.