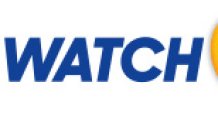 NBC 7 looks over the massive schedule of events from the 2016 Rio Olympics for Wednesday, August 17 and brings you seven moments to watch:
1. MEN'S VOLLEYBALL FACES POLAND IN QUARTERFINALS
The US men's volleyball team and local David Lee advance to the semifinals after a win over Poland Wednesday. After a rocky start, the team is playing the very brand of volleyball the Americans knew they had in them to make a special run at the Olympics. It just took a few days longer than expected to get going and find a winning groove. Lee is captain to a team made up of eight first-time Olympians.
Images: San Diego Olympians Compete in Rio 2016
2. ASHTON EATON BEGINS QUEST TO DEFEND OLYMPIC GOLD MEDAL
Ashton Eaton earned the title "world's greatest athlete" by winning decathlon gold medals at the 2012 London Olympics and at the 2013 and 2015 World Championships. In 2015, the Oregon-native became the first decathlete to win the IAAF Athlete of the Year award after breaking his own decathlon world record. He also holds the indoor heptathlon world record, as well as heptathlon gold medals from the 2012, 2014 and 2016 World Indoor Championships.
Eaton was leading in the decathlon after the first three events. He came in second in the 100 meters, first in long jump, and 10th in shot put. The high jump and 400 meters were still to come on Wednesday.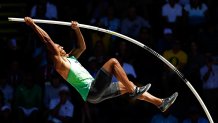 3. CLARESSA SHIELDS TO BOX IN WOMEN'S MIDDLEWEIGHT QUARTERFINALS
Michigan native Claressa Shields made history at the 2012 London Olympics, becoming the first American woman to win gold in the sport. She began boxing in 2006 at age 11, when she found herself getting picked on. A year later, she started boxing after being motivated by a story that her father – a former boxer – told her about Laila Ali taking after her dad, the great Muhammad Ali.
How to watch: Boxing Day 12 coverage begins online at 10 a.m. PT Watch Shields in her quest to win repeat gold in Rio at 10:30 a.m. PT, when she faces Laroslava Lakushina of Russia.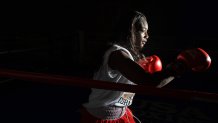 4. TEAM USA MEN'S BASKETBALL BEGINS QUARTERFINAL PLAY
The U.S. men basketball team is coming off a major scare as they enter the quarterfinal round by narrowly defeating France 100-97.
It was the second straight game a less talented squad played to the end with the U.S. If not for Klay Thompson's 15-point third quarter, the U.S. may not have come away with the win.
The team will look to bounce back as they face Argentina in the quarterfinals
How to watch: Catch the U.S men's team live online at 2:45 p.m. PT.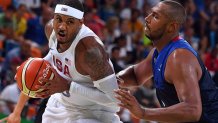 5. USAIN BOLT BACK ON THE TRACK
Usain Bolt already has one Rio gold in the men's 100m. Now he's competing in the 200m semifinals as he continues his pursuit to win gold in three events across three Olympic games.
How to watch: Evening track and field coverage begins at 4:20 p.m. PT. Bolt's race is expected after 6 p.m. PT.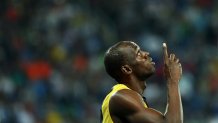 6. TORI BOWIE RUNS FOR GOLD IN WOMEN'S 200M
American Tori Bowie, who has already won a silver in the women's 100m, looks to add to her medal count as she races in the 200m final. Standing in her way will be Jamaica's Elaine Thompson, who won gold in the 100m.
How to watch: Evening track and field coverage begins at 4:20 p.m. PT. Catch Tori Bowie live online at 6:30 p.m. PT.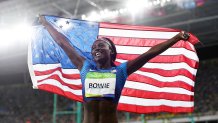 7. BMX TEAM, LAKESIDE NATIVE SEEK REDEMPTION
Nic Long of Lakeside, California said he's ready to raise some hell. The U.S. was kept off of the podium at the 2012 London Games. Long isn't going to let that happen in Rio.
He'll begin competition alongside U.S. teammates Connor Fields and Corben Sharrah as seeding runs kick off. University of San Diego student Alise Post and teammate Brooke Crain also began competition Wednesday.
See how they finished here.