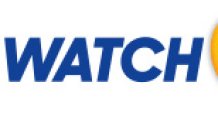 NBC 7 looks over the massive schedule of events from the 2016 Rio Olympics for Tuesday, August 16 and brings you seven moments to watch:
1. SIMONE BILES TRIES AGAIN FOR 4TH GOLD
It's the final day of gymnastics and Simone Biles locked up her 4th gold medal of the Rio games in the women's floor routine. With today's win, she's the first American gymnast with four gold medals since 1904, when Anton Heida won five golds and a silver.
Other events include the men's parallel bars and men's high bar.
HOW TO SEE IT: Catch Simon Biles' Rio finale on the NBC primetime broadcast beginning at 8 p.m. PT on NBC 7.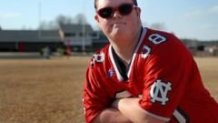 2. USAIN BOLT CONTINUES 'THREE FOR THREE' QUEST
After proving he's still the world's fastest by taking gold in the men's 100 meter, Usain Bolt continues his pursuit to win gold in three events across three Olympic games as he participates in a 200 meter heat.
Bolt finished first in 200m heat and will compete in the semifinals Wednesday.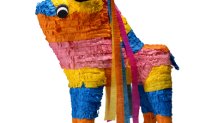 3. TEAM USA WOMEN'S BASKETBALL FACES JAPAN IN QUARTERFINAL MATCH
After trouncing China 105-62 to close out pool play, Team USA enters the knockout round against fourth-seeded Japan.
With its victory on Sunday, the U.S. has won 46 straight games in Olympic play and moves to 62-3 all-time. The Americans' last loss was in 1992. The U.S. has score more than 100 points in four of its five games.
HOW TO SEE IT: Catch live coverage of Team USA live online at 2:45 p.m PT on your phone, tablet or computer, or on NBC Sports Network.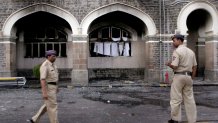 4. KERRI WALSH JENNINGS AND APRIL ROSS FACE BRAZIL IN VOLLEYBALL SEMIS
Defending gold medalist Kerri Walsh Jennings and her partner April Ross defeated Australia's Taliqua Clancy and Louise Bawden in straight sets Sunday to move one step closer to the gold medal match. But first they'll face hometown Brazilians Agatha (Ed note: she only goes by that name like Adele) and partner Barbara Seixas de Freitas.
The match will not be an easy one for the U.S. pair. Walsh Jennings and Ross entered the Olympics ranked No. 3 in the world by FIVB. Agatha and Barbara entered as the No. 2 team. Plus, the Brazilian team will have the crowd on its side.
HOW TO SEE IT: Catch live coverage of the U.S.-Brazil match online or on NBC Sports Network at 8 p.m. PT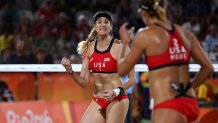 5. WILL CLAYE AIMS FOR MEDAL IN TRIPLE JUMP
At Olympic Stadium in Maracaña, track and field's Will Claye – a San Diego resident and longtime resident athlete of the Chula Vista Olympic Training Center (OTC) earned his second straight silver medal in the men's triple jump event.
At the 2012 London Olympics, Claye became the first man to medal in both the long jump and triple jump since 1936.
He also has two reasons to celebrate. Immediately after winning the silver, the San Diego-based athlete proposed to his girlfriend Queen Harrison in Rio on Tuesday. She said yes.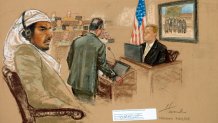 6. AFTER UPS AND DOWNS, SAN DIEGO SAILOR TO RACE FOR MEDAL
Caleb Paine, a first-time Olympian, described the Rio Olympics Regatta as "crazy" and an event like no other. He saw some highs and lows over the 10 races leading up to Tuesday's medal race in the men's finn.
Paine battled back to win the medal race, securing a bronze medal. The win is the first Olympic medal for U.S. Sailing since Beijing 2008.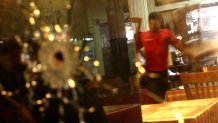 7. NEW JERSEY NATIVE SHAKUR STEVENSON STEPS BACK IN THE RING
Nineteen-year-old Newark, N.J., native Shakur Stevenson cruised to a unanimous decision in his first Olympic bout against Brazillian fighter Robenilson de Jesus. Now, he'll look to clinch a medal in the quarterfinal bantamweight match against Tsendbaatar Erdenebat from Mongolia.
Stevenson won quarterfinals bantamweight match against Tsendbaatar Erdenebat from Mongolia. He advanced to the semifinals and is guaranteed at least bronze.
The U.S. only qualified in six of 10 weight divisions for the Olympic Games and has not produced a men's Olympic champion since 2004.