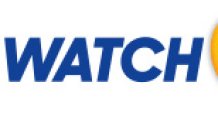 NBC 7 looks over the massive schedule of events from the 2016 Rio Olympics for Monday, August 15 and brings you seven moments to watch:
1. EMMA COBURN EYES FIRST U.S. OLYMPIC WOMEN'S 3000 METER STEEPLECHASE MEDAL
Emma Coburn finished ninth in the 3000 meter steeplechase at the 2012 Olympics, where she was the youngest U.S. runner. Four years later, she heads to Rio as a five-time national champion and the American record holder in the event.
HOW TO SEE IT: Live coverage of track and field began at 5:30 a.m. PT on your computer, phone or tablet, or watch on NBC's daytime coverage. Coburn is scheduled to run at 7:15 a.m. PT.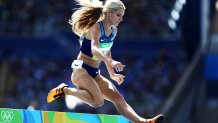 2. FELIX RACES FOR GOLD
Allyson Felix races for her first Olympic 400 meter gold medal.
Felix made her Olympic debut at the 2004 Athens Games at age 18, claiming the 200 meter silver behind Jamaica's Veronica Campbell-Brown. At the 2008 Beijing games, Felix again finished second to Campbell-Brown. Then at the 2012 London Games, Felix finally broke through, winning her first Olympic 200-meter gold medal.
Felix also earned gold medals in the 4x100 and 4x400 relays in London to become the first female U.S. track athlete to win three gold medals at a single Olympics since Florence Griffith-Joyner in 1988.
HOW TO SEE IT: Watch Felix run for gold live online as coverage of the event begins at 4:20 p.m. PT, or watch on NBC's primetime coverage.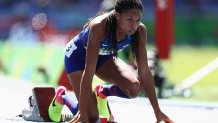 3. CHRISTENSON , U.S. MEN'S VOLLEYBALL FACE MEXICO IN PRELIMINARY MATCH
Hawaii native Micah Christenson made a name for himself in 2009 when he became the youngest U.S. setter to ever play in a world championships as part of the U.S. Boy's Youth Team at 16. The following year, he played for the youth and junior teams and was named Best Setter.
The U.S. faced Mexico in the final match of group play.
The U.S. men dominated Mexico for the win and now advance to the quarterfinals. They'll next play on Wednesday.
4. U.S. WOMEN'S FIELD HOCKEY TEAM TAKES ON GERMANY
After suffering their first loss of the Olympics on Saturday, 2-1 to Great Britain, the U.S. women's field hockey team looked to rebound Monday against Germany in the quarterfinal.
The U.S. women have not won an Olympic field hockey medal since taking bronze in 1984.
Unfortunately, it is not to be. Germany knocked the U.S. out of the Rio Olympics in women's field hockey with a 2-1 win in the quarterfinals. Germany now moves ahead to the semifinals.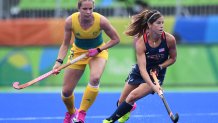 5. SIMONE GOES FOR MORE GOLD
Simone Biles won her third gold medal on the women's vault Sunday. On Monday, she looks for her fourth when she performs on the women's balance beam. If she pulls it off, she'll be the first American gymnast to win four gold medals in one Olympics since 1904, when Anton Heida won five.
HOW TO SEE IT: Catch coverage of the events final beginning at 10 a.m. PT on your computer, phone or tablet, or watch the event during NBC's primetime coverage at 8 p.m. Biles is scheduled to compete at 11:45 a.m. PT.
Images: San Diego Olympians Compete in Rio 2016
6. A HEAVYWEIGHT CHAMPION WILL BE CROWNED
The gold medal is awarded in the men's heavyweight boxing division, as Russia's Evgeny Tishchenko faces Kazakhstan's Vassiliy Levit. While no Americans reached the final in the heavyweight class, two Americans will compete on Monday: women's lightweight Mikaela Mayer (quarterfinal) and men's flyweight Antonio Vargas (round of 16).
The men's boxing delegation is the smallest at a non-boycotted Olympics since 1908.
HOW TO SEE IT: Vargas fights at 7:45 a.m. PT, Mayer fights at 1 p.m. PT, and the heavyweights fight for gold at 3:15 p.m. PT. Watch all three matches on your computer, phone or tablet. The heavyweight final will be broadcast on NBC Sports Network during the evening session.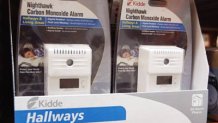 7. U.S. WOMEN'S WATER POLO TAKES ON HOST BRAZIL
In the women's quarterfinal between the No. 1 seeded United States and host team Brazil, the U.S. women's water polo team defeated Brazil Monday to advance to the semifinals.