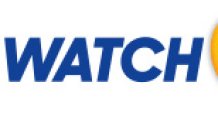 First Medals Are Awarded
It's only Day 1, but the medal count officially begins as the first medals will be awarded. Swimming, cycling and shooting all have medal events on Saturday – and a 19-year-old athlete from Springfield, Virginia has become a household name by winning America's first medal.
In the swimming competition medals will be awarded in the Men's 400m Individual Medley, Men's 400m Freestyle, Women's 400m Individual Medley and Women's 4x100m Freestyle Relay.
[[3386696851, C]]
Team USA Basketball Begins Quest for Gold
Led by an All-Star squad that includes Kevin Durant, Carmelo Anthony and Kyrie Irving, Team USA take will face China in the first game for both squads. Carmelo Anthony, already in possession of two gold medals and bronze, looks to become the most decorated men's basketball player in U.S. history as he participates in his fourth Olympic Games.
"He's going to be the leader of this team along with (Kevin Durant). And to have somebody who, this will be his fourth Olympics, that level of experience - and he's still a great player - and commitment, it's a godsend, really," U.S. coach Mike Krzyzewski said. "He'll be one of key factors in us attempting to win the gold medal."
China, looking to improve on its 12th place finish in London, will be led by former NBA player Yi Jianlian.
How to Watch: See Team USA's march toward gold live on your smartphone or desktop computer here. The event will air live on NBC Sports at 3 p.m. PT.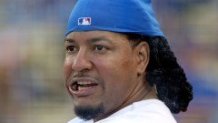 U.S. Women's Soccer Takes on France
After defeating New Zealand 2-0 Wednesday night, the U.S. women's soccer team took on France in their pursuit of a fourth straight gold medal. Ranked No. 3 in the world, France would be no pushover, but a victory would be enough to lock in a quarterfinal spot.
The team is also trying to become the first squad to win Olympic Gold after winning the World Cup, a feat they'll try to accomplish without retired veteran stars Abby Wambach and Lauren Holiday.
What the squad is missing in experience it'll makes up for in youth and exuberance. On Wednesday, Mallory Pugh, 18, started the game to become the youngest American women's player to start in an Olympic match.
Ultimately, a second-half goal from Carli Lloyd was enough for the U.S. women's soccer team to beat France. The Americans are back in action against Colombia Tuesday at 6 p.m. ET.
How to Watch: Watch as Hope Solo and Team USA look to defend their Olympic title live on your smartphone or desktop computer here, or on NBC Sports, at 1 p.m. PT.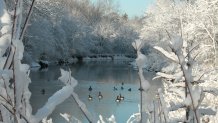 Water Polo Captain Goes From Ball Boy to Chasing Gold
U.S. men's water polo team captain Tony Azevedo got his first taste of the Olympics at the 1996 Games in Atlanta, where he was a ball boy for the Spain vs. Croatia Gold Medal Game. Now, Acevedo is competing in his fifth Olympic games.
Azevedo made his Olympic debut at the 2000 Games in Sydney and has been a mainstay on the team since. In 2008, the U.S. won silver medals, but plummeted to eighth in 2012.
For 2016, Azevedo returns to his birthplace, Rio de Janeiro, where he hopes to finally capture gold.
The U.S. Water Polo squad faced off against Croatia. Get results here.
Maya DiRado Makes Olympic Debut in the 400M Individual Medley Prelims
It's a dream come true for San Francisco native Maya DiRado, who has envisioned herself going to the Olympics since the Sydney Games in 2000.
"I remember being obsessed with the Sydney Olympics in 2000. I would lie down in front of the TV and swim on the carpet as they swam their races. Total nerd," she told NBC Olympics.com. "I never even thought I would be close to going someday."
And while she's only 23, DiRado says she's ready to walk away from competitive swimming after the Games conclude regardless of how she places. Recently wed, she already has a business analyst job waiting for her this fall in Atlanta.
"It's so much easier to be excited about all of this and give it everything I have when I know that this is my last go-through," she told the AP in June. "I think it's a sign that my preparation this year has been really good and that I'm ready to move on to something new."
After coming in third in the women's 400m individual medley heats, Maya won the silver medal in the women's 400-meter individual medley final, while her rival Elizabeth Beisel did not place in the race.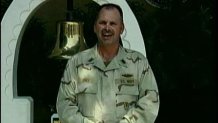 Men's Gymnastics Team Looks for Redemption
The U.S men's gymnastics team—Sam Mikulak, Jake Dalton, Alex Naddour, Chris Brooks and Danell Leyva—look to qualify for the team, all-around and event finals on their first day of competition in Rio.
While the U.S. women are favored for gold, the men will be clawing for a shot at a medal after finishing a disappointing fifth place during the 2012 games. The team also finished fifth at the 2015 World Championships.
How to Watch: The qualifications round for the men's squad begins at 10:30 a.m. Catch it live on your smartphone or desktop computer, or during the primetime broadcast.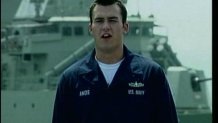 Phenom, 16, Sets Eyes on Table Tennis Glory
Since table tennis became an Olympic sport in 1988 at the Seoul Games, the U.S. has failed to win a medal, as China has dominated the event. Will that change this year? If so, the U.S.'s biggest hope may be the youngest athlete competing at the Olympic Games.
Sixteen-year-old Kanak Jha of Milpitas, Calif. is the first U.S. athlete born in the 2000s to qualify for the Rio Olympics. He's not be old enough to be served alcohol in Rio, but he plans on serving up a dominating game in his pursuit of gold.
"I don't think it matters how old a person is because, in the end, you just want to win," Jha told NBC News.
And if Jha does bring home a medal, he'll have to quickly hand it over to his mother Karuna, who first started playing against her son when his head could barely reach the table at five years of age.
"I started playing with him because he was too young," she said. "His head was below the table and nobody wanted to play with him."
Jha was knocked out of singles tournament by Nima Alamian, of Iran. Jha was ranked 275th in the world. Alamian was 111th. Jha will return for the team tournament, which begins Aug. 12.