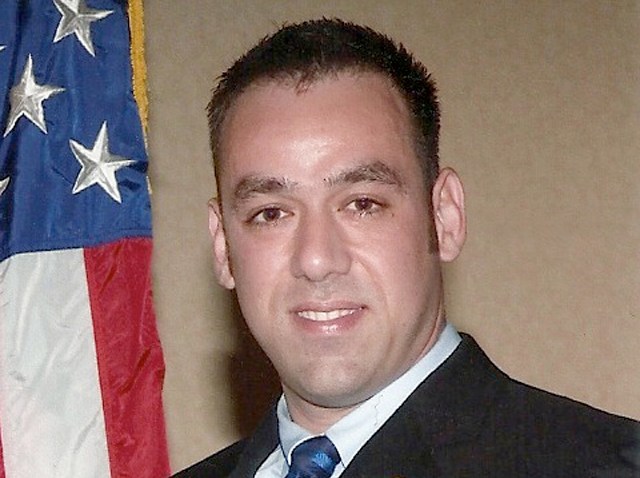 The U.S. government is offering a $5 million reward for information leading to suspects in the violent death of a U.S. federal agent two months ago.
ICE Special Agent Jaime Zapata was killed and fellow ICE agent Victor Avila was wounded on Feb. 15 when their SUV was run off the road by at least two vehicles loaded with armed men. The agents were traveling from San Luis Potosi to Mexico City at the time of the ambush, officials said.
On Wednesday, the U.S. Department of Justice announced an award of $5 million for information leading to the arrest of those responsible in the attack.
Drug Enforcement Administration (DEA) and U.S. Customs and Immigration Enforcement (ICE) agents arrested eight people in San Diego County a week after the killing. The arrests were part of a massive nationwide sweep of suspected Mexican drug cartel members.

"While we have no evidence to connect any person arrested to the heinous murder of ICE Agent Jaime Zapata, we will be questioning everyone that we come in contact with during the length of this operation in an attempt to develop any intelligence that could assist in the murder investigation," ICE spokesperson Officer Amy L. Roderick said at the time of the sweep.
The Departments of State, Justice and Homeland Security pitched in for the reward money. The FBI is also working with ICE to establish a 24-hour tip line. In the U.S. tips should be called in to (866) 859-9778. In Mexico, the hotline can be access by calling +001 800-225-5324.

Mexican authorities have arrested one person in connection with the brazen attack, which is believed to be the work of members of Mexico's Zetas gang. Former Mexican special forces soldiers are among its members.

To help with the investigation, Mexico announced Wednesday it is offering a 10 million peso reward for information leading to an arrest. Individuals can call (55) 53-46-15-44 and (55) 53-46-00-00, extension 4748 in Mexico City. Outside of Mexico City, individuals can call 01-800-831-31-96 to provide information. Information may also be sent to the following email address: denunciapgr@gob.mx.


Copyright AP - Associated Press