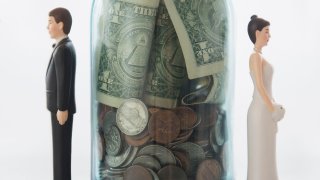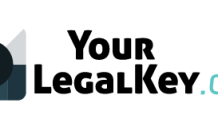 The following content is created in partnership with Your Legal Key. It does not reflect the work or opinions of NBC San Diego's editorial staff. Click here to learn more about Your Legal Key.
Getting divorced can be hard on your finances and your emotions. Thanks to the professionals at Your Legal Key, here are 5 tips that can help reduce the costs and stress of going through a divorce.
#1 Explore Alternatives
A court trial is the most expensive, time-consuming and often painful path to divorce. While it may be necessary in some cases, you should explore less-expensive approaches to divorce such as:
DIY: Parties start their own process or create their own agreement without the help of a divorce attorney
Mediation: A neutral third party works with couples and their attorneys to reach an agreement on important issues
Collaborative: Creative problem solving helps couples get more of what they want, with lower legal fees
Arbitration: A professional arbitrator makes binding decisions based on information presented by spouses and their attorneys
#2 Limit Your Issues
While a variety of different factors can contribute to the cost of a divorce, the single biggest expense is legal representation. Fees for divorce lawyers vary wildly, from around $250 per hour to as high as $1,000 per hour. The more issues you have to resolve with your spouse—and the more time it takes to resolve them—the more your costs will skyrocket.
#3 Educate Yourself
Learn as much as you can about divorce and California's specific laws. The more you know in these areas, the less money you'll spend fixing mistakes or paying an attorney for information.
#4 Consider Both Time And Money
No matter which approach you take, the divorce process starts with filing forms specific to your current situation and your state of residence and the local rules in your area. You could avoid paying an attorney by getting the documents yourself at your local family court, but what you save in money you might lose in time. Besides wasting hours standing in line, if you miss a form or fill out the wrong one, the court could reject your application and set you back months.
#5 Take Advantage of Technology
With today's online services, you can take control of your divorce while being backed by professionals in California law. Your Legal Key, founded by experienced California attorneys, has streamlined and modernized the application process in a way that sets it apart from other legal providers. With just a few clicks of your mouse, you'll get a customized packet of the precise documents needed for your case—no matter how complex. You'll receive guidance in completing your documents correctly and even a guarantee that your legal forms will be accepted by the court.
Your Legal Key can help with the creation of estate plans in addition to family law issues such as drafting and responding to divorce, custody, support and paternity petitions. Click here for more information and to get started.