Six Camp Pendleton-based Marines were killed in Afghanistan on Wednesday and Thursday. All were members of the 3rd Battalion, 5th Marine Regiment.
Improvised explosive devices on roadways are the weapons of choice for insurgents, who rely on guerrilla tactics to counter intensified NATO-Afghan operations. The 3/5's mission is to meet those threats head-on so their fellow Marines might have safer passage. Since these Marines are motorized, a lot of times they turn into convoy security, looking for those IEDs and protecting convoys as they move on those routes.
On Thursday, the Department of Defense announced that four members of the regiment were killed in action.
Lance Cpl. Joseph E. Rodewald, a 21-year-old machine gunner from Albany, Ore., was on his first combat deployment.
Rodewald, who would've turned 22 next Tuesday according to a published report, was a high school football player and wrestler. He planned to marry his girlfriend, Kandi Hargett, when he returned from Afghanistan, the paper reported.
Josh Rodewald posted this comment on Facebook Wednesday night, "Today I lost my brother Joe in combat while he was serving in Afghanistan. I am gonna miss him so much... He is the greatest man I know, a true American hero. I love you Joe!"
Cpl. Justin J. Cain, a 22-year-old machine gunner from Manitowoc, Wis., enlisted in the Marine Corps June 19, 2007. Cain had looked forward to going to Afghanistan, according to one longtime friend in his hometown. "That's what he wanted to do," Katelyn Birringer said Thursday. "He wanted to be there, and wanted to fight for our country. He really wanted to do that."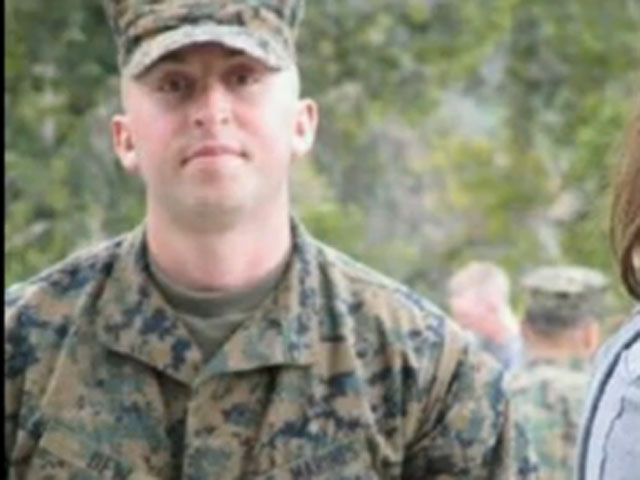 Pfc. Victor A. Dew, a 20-year-old anti-tank assault man from Granite Bay, Calif., had just Dew got engaged to his girlfriend, Courtney Gold according to a hometown newspaper.
A post on a memorial site from someone named Courtney Gold mentioned that the wedding was set for October 2001.
"Victor Dew was my fiance. The love of my life, and i regret every moment that he didnt get to see his wedding before he departed this world. It would be one year from this very day that we would be showing our love to the world and to god. Blessed be the brave men that died that day with my heart and soul. Send your prayers to these men and their families. This is a tragedy that goes beyond tears and screams."
Dew graduated from Granite Bay High School in 2008 and had enlisted with the Marines over one year ago on Sept. 21, 2009. On that same day, Lance Cpl. Phillip D. Vinnedge, a 19-year-old anti-tank assault man from Saint Charles, Mo. Also enslited. Vinnedge was also killed in the attack on his first combat deployment.
Rodewald, Cain, Dew and Vinnedge were killed by an IED blast while conducting mounted combat operations against enemy forces in Afghanistan's Helmand province.
Pentagon officials said on Friday that Lance Cpl. Alec E. Catherwood was killed in action in Helmand on Thursday. Also slain that same day was Lance Cpl. Joseph C. Lopez, who was killed by a bomb in the same region.
Catherwood, a 19-year-old rifleman from Byron, Ill., enlisted in the Marines on June 1, 2009. Lopez, 26, was from Rosamond, Calif., and was also a riflemen. Both men were members of the 3/5.