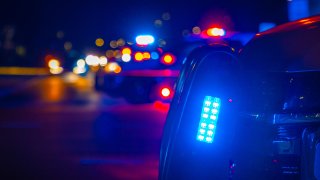 Police arrested three juveniles, 15, 16, and 16, for robbing nine people at gunpoint in a stolen truck throughout the City of San Marcos Sunday, officials said.
The teenagers committed nine robberies over a period of about two and a half hours.
Officials stopped a Toyota Tacoma truck on Knoll Road at 2 p.m. which was stolen Saturday night from a victim in Vista, finding the three teenagers inside -- with an unserialized and loaded "ghost gun."
Authorities arrested and booked them into juvenile hall for several counts of robbery, possession of a stolen vehicle, and gun-related charges.
No one was injured during the robberies and no suspects are still outstanding, officials said.