San Diego sheriff's deputies arrested three people after discovering marijuana hidden inside a car tire, according to officials.
On Wednesday, a tip led deputies to a business park off Stowe Drive in Poway. Detectives watched as people exchanged spare tires from one car to another, according to officials.
Deputies stopped one of the cars on Scripps Poway Parkway and Springbrook Drive. A canine alerted them to the spare tire in the trunk. When they sliced open the tire, they found 25 pounds of pot stuffed inside.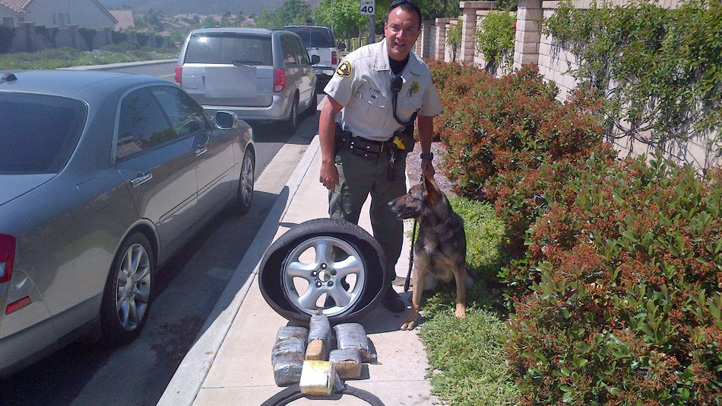 They arrested 20-year-old Charistian Muno of San Ysidro, 19-year-old George Rodriguez of San Ysidro and 73-year-old Mario Arjonilla of Tijuana.
Officials call this "a sophisticated marijuana smuggling operation" and think more people could be involved. Anyone with information is asked to called the Sheriff's Department at 858-565-5200 or Crime Stoppers at 888-580-8477.