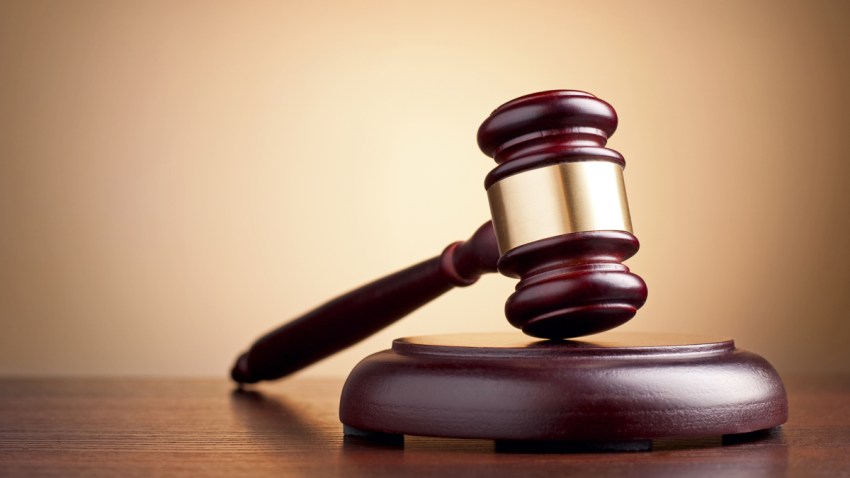 Twenty-two people across the country have been indicted in a sophisticated criminal enterprise, led by former University of Southern California athlete Owen Hanson, according to the U.S. Attorney's office.
A federal grand jury in Southern California charged the 22 people with participating in an international and national narcotics trafficking, money laundering and illegal sports gambling ring in an operation dubbed "ODOG."
Nineteen of the 22 were arrested Wednesday in San Diego, Orange and Los Angeles counties as well as in Sacramento, Arizona, Louisiana and Virginia. Two men, Owen Hanson and Giovanni "Tank" Brandolino, were previously arrested. Hanson allegedly ran the organization and delegated a part of the responsibilities to Kenny Hilinski, an expatriate living in Peru who still remains a fugitive, according to the indictment.
"Transnational criminal organizations pose a significant threat to our country and our allies throughout the world," said U.S. Attorney Laura Duffy in a statement. "Such criminal organizations are unhindered by national boundaries, and unrestricted in the types of crimes they will commit in the pursuit of illegal profits."
In order to keep customers compliant, the organization would frequently use threats and violence to force customers to get their way, Duffy alleges. In one such case, the organization sent a video of a beheading and a photo of the customer's family gravestone to extort an alleged $2 million debt payment.
"Utilizing the professional services of a Certified Public Account, the ODOG Enterprise laundered illicit funds through shell companies, phony bank accounts and structured bank deposits in an attempt to avoid detection by law enforcement," said Erick Martinez, Special Agent in Charge for IRS Criminal Investigation, in a statement.
A nationwide network of bookies and runners helped ODOG accept wagers on professional and collegiate football and baseball games. Hilinski maintained a series of websites the gamblers used to place bets, the U.S. Attorney said. He also allegedly coordinated payment collections and directed runners to distribute proceeds through shell companies and cash deliveries.
When customers failed to pay their debts, Los Angeles-based Daniel Portley-Hanks, also charged in the indictment, helped find personal identification information for individuals and coordinate attacks to extort payments, authorities said.

"Today's indictment will begin the process of dismantling a sophisticated international criminal enterprise that used violence and intimidation to advance their criminal objectives," commented FBI Special Agent in Charge Eric S. Birnbaum in a statement.
In addition to illegal gambling and money laundering, the organization also distributed narcotics, including cocaine, methamphetamine, heroin and ecstasy, nationally and internationally in wholesale and retail quantities. Hanson shared the responsibilities with Brandolino, according to the indictment. Former professional football player Derek Loville was also arrested on suspicion of distributing drugs for ODOG in Arizona.
Certified public accountant Luke Fairfield, based in San Diego, is accused of helping to launder the proceeds of the gambling and drug trafficking networks by setting up shell corporations and methods to structure bank transactions.
The case stems from a June 2013 indictment against the Macho Sports Enterprise. After identifying an international criminal web, the FBI began working with an Australian police force to uncover this case.
Officials initially arrested Hanson on Sept. 9 for organizing the delivery of cocaine and methamphetamine. Hanson and his co-defendants are charged with a series of crimes relating to illegal gambling, racketeering, laundering and narcotics trafficking.