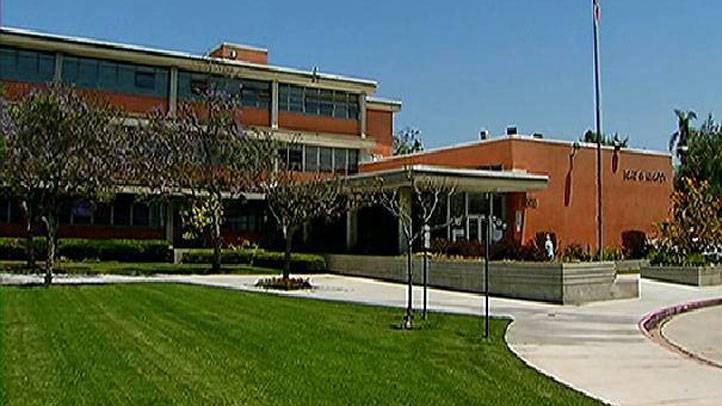 A San Diego High School athletic director is accused of "double dipping" on expenses and siphoning district money to pay personal expenses from a slush fund.
The audit also alleges one of the school's principals, Kirk Ankeney, who was in charge of the athletics program before his departure May 15, was wrongfully reimbursed for a trip.
NBC 7 first reported the story involving 13 audits released by the San Diego Unified School District revealing serious problems at San Diego High, which has six separate schools on its downtown campus.
One of those audits reveals, close to $200,000 was diverted from the cash-strapped district.
San Diego High School rented its historic stadium out for private events as a source of revenue for the school district.
But a 42-page audit reveals that from 2005 to 2008, San Diego High administrators misappropriated more than $120,000 in rental payment.
The money that should have gone to the cash-strapped district was instead diverted to the school's Student Body fund.
Despite demands to end that practice, it happened again:
The audit says from 2009 to last year, $60,000 was diverted to the Associate Student Body and a foundation at the high school.
According to the audit, some of the money was misused to buy gift cards, alcoholic beverages, purchases from a district employee's business.
Auditors also say a clerk at the high school performed a "operation that concealed missing cash collections and that the principal in charge of the ASB "knowingly violated district policy."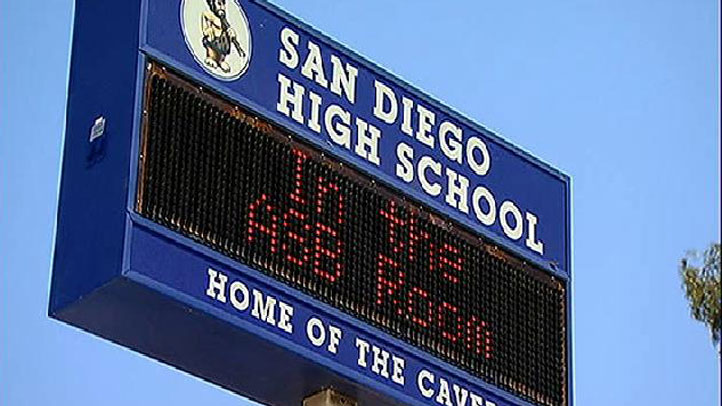 At a parents' meeting Wednesday night, a school board member promised to end these alleged financial abuses.
"There are concerns that have been out there for some time, we're getting in, we're doing the investigations and figuring out how to clean this up," said school trustee Richard Barrera.
The audit lists 49 alleged violations of district policy, including "double-dipping" last year by the school's athletic director, who allegedly doubled-billed for $600 in expenses, and the misuse of the school's Athletics Foundation bank account by former principal Kirk Ankeney, who allegedly used that account to pay for a conference. Auditors say that $466 bill should have been paid from Ankeney's own money.
Read San Diego High ASB Audit here.
Read San Diego High Complex Time and Labor Audit here.
"We are accountable and responsible to the taxpayers, to our students, to our staff for the well-being of all the resources entrusted to us," said SDUSD Superintendent Bill Kowba.
"Everybody understands the school district has a responsibility to the kids in our district and to the taxpayers that fund the education of those kids," said school board member Barrera. "And we have to as we move forward with these issues, to make sure we're focused on protecting both interests – the kids and the tax payers. And we'll continue to do that."
The audit documents confirm that former principal Kirk Ankeney (pictured right) was ultimately in charge of the school's athletic program and supervised the athletic director who has not been identified.
He was put on leave and is now gone for good.
Ankeney still has strong support from many parents at the school. We sent him an email asking for his comments but haven't heard back from him.
Follow NBCSanDiego for the latest news, weather, and events: iPad App | iPhone App | Android App | Facebook | Twitter | Google+ | Instagram | RSS | Text Alerts | Email Alerts