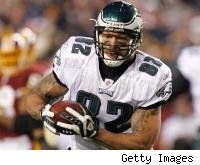 Two San Diego eateries made the list of OpenTable's Top 100 Hottest Restaurants of 2016.

Juniper & Ivy and Kettner Exchange, both in Little Italy, were named in the list.

The online reservation site rated the restaurants by considering the opinions of more than 5 million restaurant reviews submitted in all 50 states, according to the website.

Described as offering "refined American food with left coast edge," Juniper & Ivy has already been nationally recognized. It was the winner of Bravo TV's "Top Chef All-Stars."

Similarly to Juniper & Ivy, the upscale Kettner Exchange features "progressive American cuisine" and a robust cocktail list. The open-air rooftop lounge is popular.

In totally, 25 California restaurants are included.

The restaurants considered were sorted according to a score calculated from each spot's average rating in the "hot spot" category.
Click here for the full list.