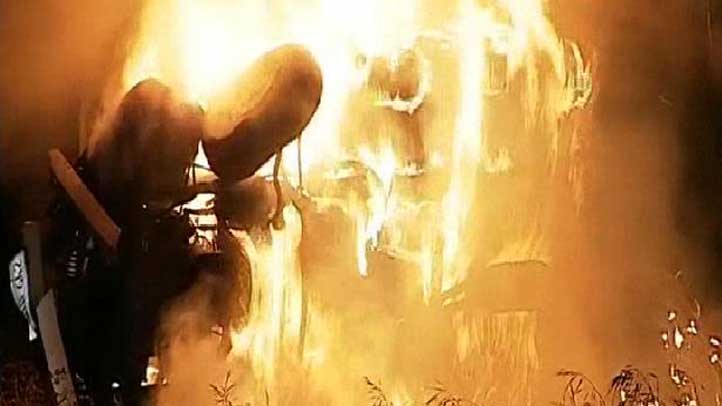 Two men were hospitalized after their car rolled over and burst into flames early Tuesday.
The accident took place around 1:30 a.m. on the eastbound I-8 transition to the northbound I-15.
The car burst into flames but the men got out before the car caught on fire.
The driver was administered a breathalyzer test at the scene of the crash.
According to John Gray with the California Highway Patrol, the accident was alcohol-related.
The passenger was fitted with a neck brace before being loaded into an ambulance.
There were no witnesses to the crash.