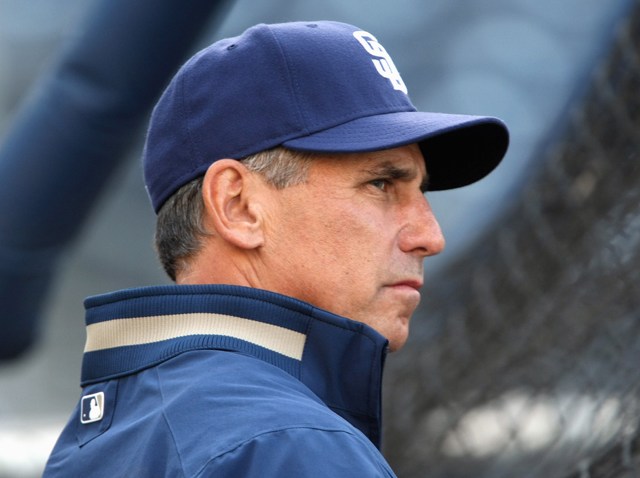 The Padres beat the Cardinals 11-3 in St. Louis on Saturday. San Diego is 2-0 to start the season, looking for a sweep on Sunday. I'll get to the significance of that in a moment. First, a quick recap of how they blew out the Redbirds on national TV.
In a nutshell, they got another solid pitching performance, this one from Clayton Richard (6 IP, 3 ER) and showed great discipline at the plate (eight walks, four of them scored). Chase Headley drove in 4 runs with a 2-run single and a 2-run homer. Playing against the team that traded him to San Diego at the deadline last year, Ryan Ludwick had two hits, two walks and scored four runs. One of his walks came with the bases loaded, part of a 6-run 5th inning that put the Padres up 9-3, and the game out of reach.
When the final out was recorded FOX baseball analyst Mark Grace said "Color me impressed with the Padres." Welcome to the fan club, Gracie!
On Sunday Dustin Moseley gets his first start in those new gray road uniforms. If the Padres can get a win behind him, it'll be the first time the Friars have opened the season with a series sweep since 1984. I seem to remember something pretty good happening in San Diego that year.