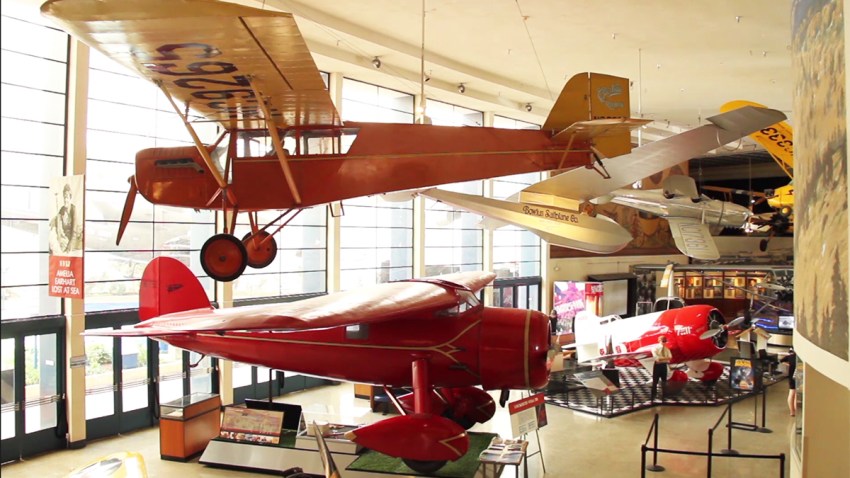 The San Diego Air and Space Museum has received a six-figure grant to help increase online access to its vast collection of aerospace history.
The museum located in Balboa Park holds 25 aircraft, including a replica of the Spirit of St. Louis as well as thousands of titles ranging from books to film to audio recordings.
Also inside the museum's collection are the Apollo IX Command Module and an F/A-18 A Hornet "Blue Angel 1."
Most recently, the museum announced it had the acquired largest surviving Vought archive collection from the Vought Aircraft Heritage Foundation in Arlington, Texas. The collection spans 50 years of aeronautics history.
[G] A Peek at San Diego Air and Space Museum's New Collection
Now, the museum will receive the Institute of Museum and Library Services' three-year grant for $150,000. It was selected out of approximately 500 applicants.
The funds will help improve online access to several thousand artifacts which are not on exhibit, the museum said Wednesday in a news release.
Those items will be displayed on social media so that teachers can use the elements in the classroom and researchers can view them from anywhere in the world.
The San Diego Air & Space Museum was the first aero-themed Museum to be accredited by the American Alliance of Museums. It's open daily from 10:00 a.m. to 5:00 p.m. with admissions until 4:30 p.m.
For museum details, click here.
Free or Cheap Things to Do in San Diego